Located in the heart of the charming village of Collonge-Bellerive in Switzerland, Collonge Café goes beyond being just a café to become an iconic place combining elegance and conviviality, offering a unique culinary experience. Since 2018, Collonge Café has chosen to equip itself with the innovative wine-by-the-glass distribution solution, dVine. This bold collaboration allows them to diversify their wine list and meet the expectations of the most discerning wine enthusiasts. Discover now the testimonial of Antonio Cerrone, the establishment's manager since 2015, about this perfect alliance between tradition and innovation.
A diverse wine list to satisfy all taste buds
The concept of dVine immediately appealed to Antonio, the manager of Collonge Café. He saw in dVine the possibility of serving a glass of wine in perfect conditions: aeration and temperature control. With a selection of 80% Italian wines, Collonge Café also offers exceptional French wines thanks to dVine, providing a varied choice to satisfy the taste buds of its customers.
The concept is very interesting as it serves wine in perfect conditions.
Thanks to dVine, customers can now enjoy the tasting of a good glass of wine without having to order a full bottle. This approach perfectly meets the expectations of customers looking to savor a quality wine. The collaboration with dVine allows Collonge Café to offer a unique tasting experience tailored to the needs of its discerning clientele, all without the risk of loss for the establishment.
The Buying Drivers of a dVine Glass of Wine at Collonge Café
When customers at Collonge Café are asked about the reasons that lead them to purchase a dVine glass of wine, curiosity frequently comes up. Indeed, discovering how the system works and witnessing the machines in action sparks interest and encourages the purchase. Compared to traditional methods, dVine offers a different and innovative experience, using flacons that preserve the quality and aromas of the wine optimally.
Moreover, the marketing and communication surrounding dVine are attractive to customers and add a touch of elegance to the experience. Customers appreciate this original approach that adds a dimension of pleasure and sophistication to their wine tasting. Thus, the combination of curiosity, innovative concept, and well-thought-out marketing contributes to triggering the purchase of a dVine glass of wine at Collonge Café.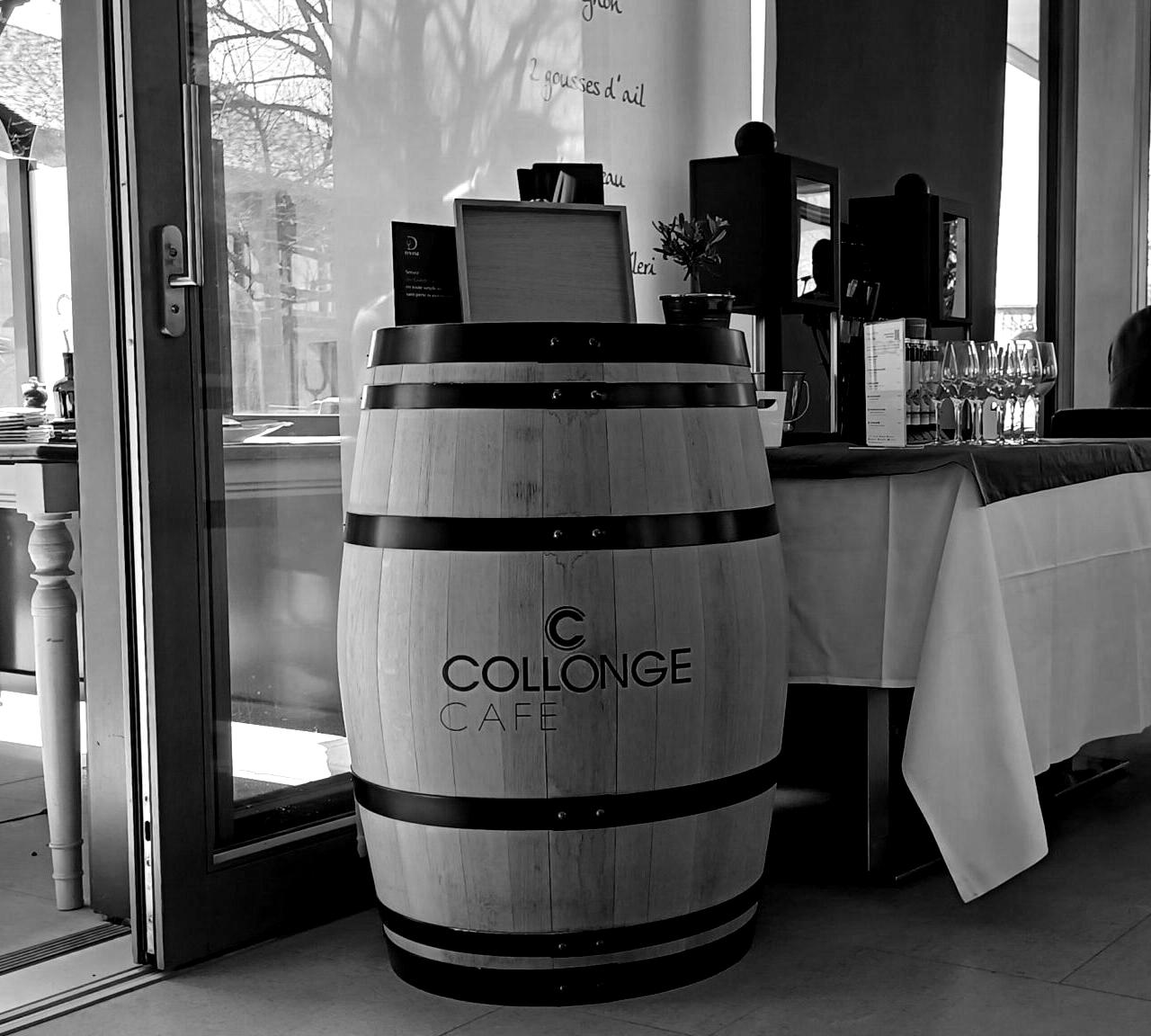 The Pleasure of Wine without Constraints
The dVine experience is appreciated by the customers of Collonge Café. In fact, they are increasingly charmed by this unique experience, to the point of coming back regularly. Now, they directly ask for a dVine glass of wine, whether it's for a friendly aperitif or to accompany a delicious dish.
This trend is particularly noticeable during lunchtime, where sales are higher. During this time of the day, customers tend to drink less but still want to treat themselves to a glass of quality wine. Thus, the dVine experience at Collonge Café perfectly meets the expectations of customers seeking to enjoy a pleasant and gastronomic moment with a carefully selected glass of wine.
Customers indulge in the pleasure of a good glass of wine rather than a bottle.
A Winning Strategy for Collonge Café
At Collonge Café, dVine boosts the sales of wines by the glass. Indeed, some customers start their experience by choosing a dVine glass of wine and then wish to continue their meal by exploring other wines from the selection offered.
Collonge Café applies a two-fold markup on the purchase price for dVine wine glasses. In terms of sales volume, Collonge Café sells between 100 and 150 wine flacons per month. The dVine offering thus contributes to increasing revenue while catering to the needs and preferences of wine enthusiasts who frequent the establishment.
Learn More
To explore Swiss wines, we invite you to read our dedicated article. It will immerse you in the world of local grape varieties, iconic wine regions, and provide you with tips to fully appreciate these Swiss vinicultural gems. Read the article.