To sum up in a few words, the company was created by a group of friends with engineering knowledge and a passion for wine. You get the picture! Three years later, the staff decided to reflect on what it meant to "work for 10-Vins". For several months, they analysed not only the company's ideal scenario of what it should embody, but also its day-to-day reality, in order to understand what makes a 10-Vins employee both helpful and happy.
Understanding the 10-Vins rationale of "eagerly innovating to offer, quite simply, the ultimate pleasure in a glass of wine".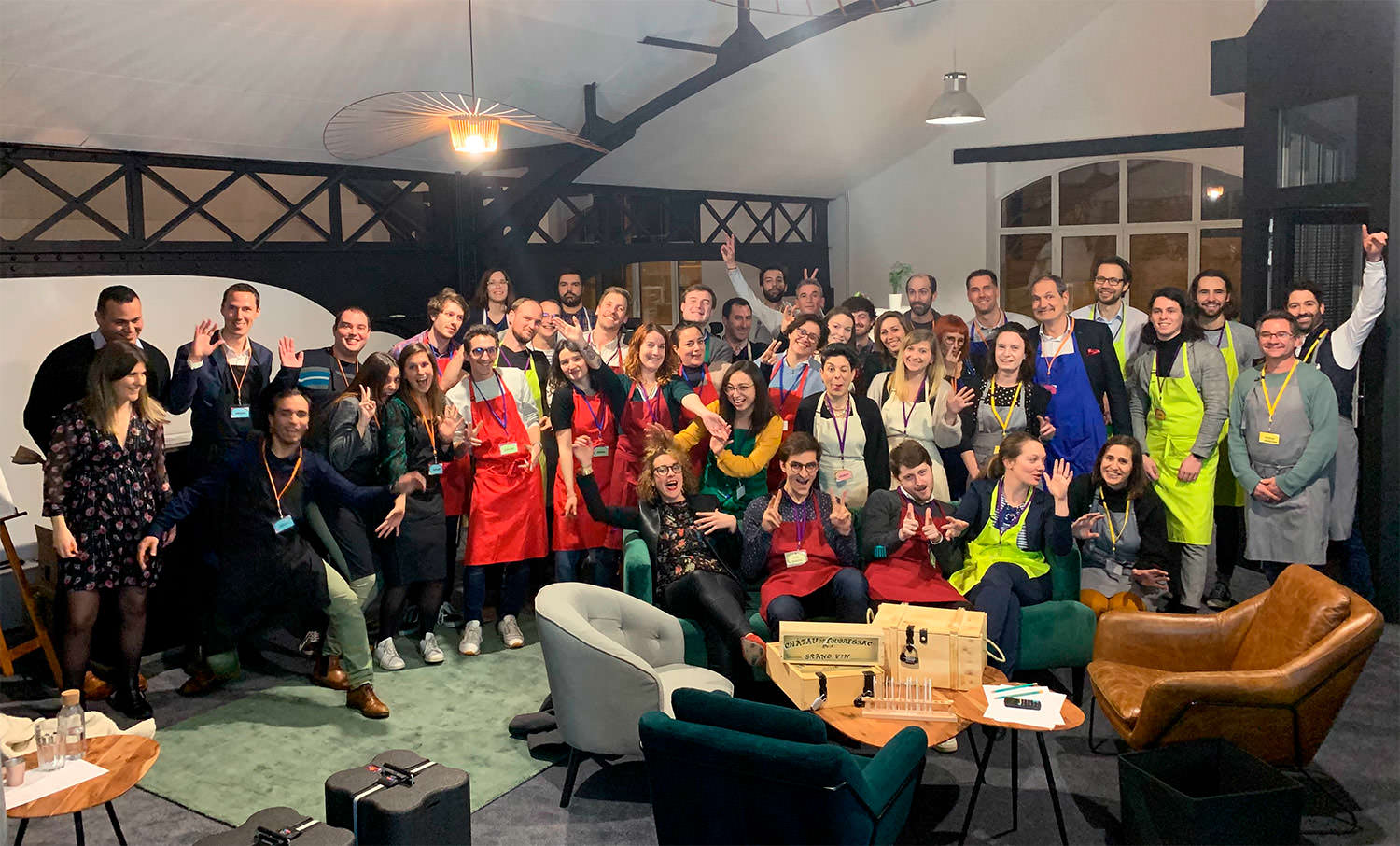 E

nterprise

A capacity to create opportunity and a desire to try something new, draw conclusions and make projects progress.
E

fficiency

Eagerness to perform well and achieve results.
E

nthusiastic team spirit

Team spirit, mindfulness of others, and active participation for a friendly working atmosphere.
Testimonials from former employees
Valentin Dor
Finance Department
Mathilde Pajot
Sales Department
Nicolas Cosson
Graphic Design Department
Juliette Bensoussan
Marketing Department
You can browse our vacancies below, and send your application to our Human Resources Manager, Julia, who replies to all applicants.
Julia is 30 years old. She joined 10-Vins in January 2015 having mostly worked for various associations. She has a double qualification in HR and public relations, is mad about horse-riding and climbing, and consumes significant weekly amounts of Kinder chocolate. So now that you know a little more about her, why not tell us about yourself – send us your application!