Wine by the glass is a real consumer trend and is increasingly sought after by customers. It allows the consumer to indulge and try new wines, without drinking or spending unreasonably. As well as responding perfectly to today's consumer desire to drink less but better, by-the-glass wine is also the opportunity for you, restaurant owners, to increase average spend. Here we share our four tips to make your by-the-glass wine offering a real springboard for growth.
1/ Propose food & wine pairings
First of all, wine by the glass is great in that it allows you to offer a pairing for each course of a lunch or dinner. Suggest a glass of wine to your customers to match their chosen dish. You can devise your pairings in advance with your chef and/or your sommelier and give clients a true tasting experience with the promise of incredible associations of flavour. It's a great way to make your dishes taste even better while increasing average spend!
2/ Dish of the day + wine of the day = a winning combination
This next idea will help make service more efficient and at the same time boost sales of wine by the glass. What indeed could be better than a glass of wine to go with your special of the day? Like our first tip, this idea is super easy to implement. Customers will be more likely to order a glass of wine if you suggest it to go with the dish of the day. They'll enjoy a treat and you'll gain in efficiency – because offering a wine of the day means that your team will be serving the same wine throughout the entire sitting, apart perhaps from one or two exceptions.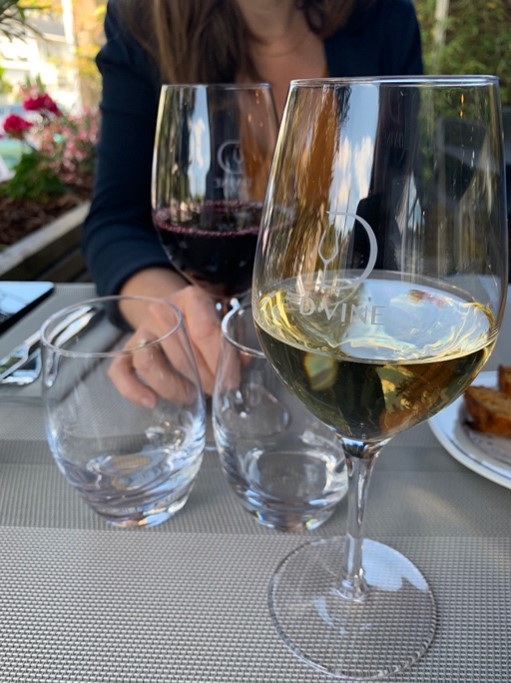 Brief your team in advance about the pairing so that they are well-versed in the sales arguments. Clients will be sure to want to order.
3/ Expand your wine list with a selection of Grand Cru wines
To make your by-the-glass wine offering a real success, it is also essential to offer a wide choice. Don't hesitate to expand your wine list to include premium wines. Even though it is important to offer entry-level wines to cater for smaller budgets, adding Grands Crus or more premium wines can easily help increase average spend. The richer your selection, with both lesser-known wines and iconic appellations, the more likely you are to trigger customers' desire to order. You'll be surprised by how many impulse buys an attractive wine list can provoke.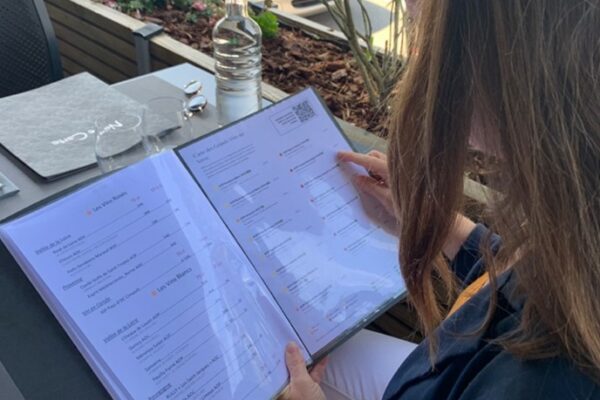 4/ Offer customers a truly personalized experience
Offering wine by the glass is above all about giving your customers a real experience. They come to your venue to enjoy themselves; it is therefore crucial to meet their expectations by advising them and serving them as best you can. Make sure you listen to customers so that you can suggest the perfect wine for them. Wine is not an easy topic and your staff are perhaps not experts on all of the wines on your list. It is therefore important to train them and supply them with technical information so that they can become familiar with the wine list and offer good advice.
Lastly, and this will be the cherry on the cake, try to respect the service conditions for the wine, even when serving it by the glass. Aeration and service temperature are two fundamental aspects in wine tasting and getting them right will make all the difference.
Learn more
Looking for a simple system for managing by-the-glass wine? The D-Vine is the first system enabling you to serve premium by-the-glass wines with the ideal temperature and aeration. Multi-award-winning French innovation. Zero-waste solution & no cash investment required. Find out more
RECEIVE A SAMPLE AND REQUEST A FREE DEMO