To attract an ever more demanding clientèle in today's fiercely competitive environment, it is crucial for hotels to differentiate themselves if they want to satisfy and win the loyalty of customers.
Differentiate by offering a premium service at your hotel
What better way to differentiate that with a unique by-the-glass Fine Wine service? Wine by the glass is no fad – in fact, demand for by-the-glass wine accounts for 56% of today's wine demand*. Can your restaurant meet demand for Fine Wine by the glass 24 hours a day? Without serving it too warm or oxidised, that is, which would be bad for your reputation. Now, there is an easy way to do this…
Since 2012, the French company D-Vine has been offering a complete solution in response to the growing trend for wine by the glass. Its flagship innovation, the D-Vine Pro, brings you a fast and simple solution for serving wine by the glass in the optimum conditions. With the D-Vine Pro, you can serve wine at the right temperature, controlled to the exact degree, and with aeration equivalent to three hours in a carafe.
* Source: Les Échos (French newspaper) – 17 February 2022
Differentiate with a high-end customer experience
More than anything, though, D-Vine is about great quality wine. With a rich and comprehensive catalogue featuring nearly 100 wine listings, you have plenty of choice. You'll find iconic estates like La Coulée de Serrant or Château Beychevelle, as well as wines from lesser known vineyards. Whether they have an environmental certification or not, the wines in our selection have been picked from producers in which we have complete trust. When you choose to work with D-Vine, your guests will enjoy wines that have been made with respect for people and the environment.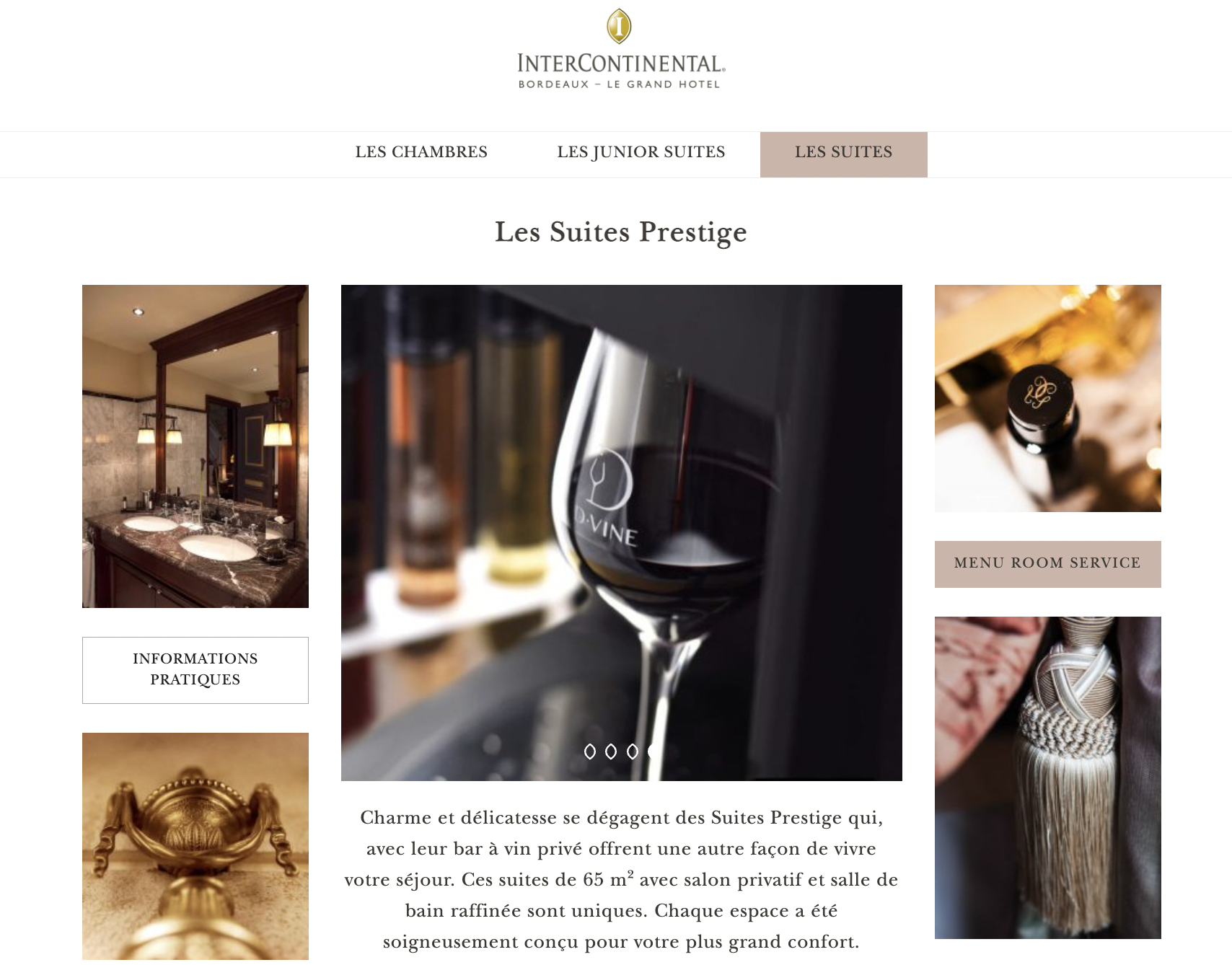 As can be seen at the Intercontinental Bordeaux, the D-Vine Pro not only provides guests with an innovative service involving a strong multi-sensory experience, it is also a differentiating factor that you can promote on your website, social media and within your hotel. The web page for the Intercontinental Bordeaux's Prestige Suite mentions "a Private wine bar service" alongside an attractive visual of a D-vine glass of wine.
Customers will want to come back and will be keen to tell others about their experience at your hotel.
Want to know more about the D-Vine?