The dVine team, which was present right throughout the Best Sommelier of the World competition, made the most of this major worldwide event to meet and talk with sommeliers from all over the world. Two months on from the competition final, we take a look back here at the highlights of this event.
The Sommeliers Bar
dVine, which was an official partner of the event from 7 to 12 February, gave candidates and their delegations the opportunity to enjoy a tasting of its wines and spirits at the Sommeliers Bar where all the event's partners were gathered.
Reeze Choi, China's candidate: "Everything is so simple, easy and very, very user friendly, the system adjusts the temperature to a perfect temperature. It's the perfect taste to me".
Fabrice Sommier, MOF Sommelier: "There are places where there is no sommelier, for example, where you can have this type of product [dVine] and offer a very eclectic list of wines, offering very interesting things by the glass".
Eric Zwibel, the UK candidate for the Best Sommelier of the World 2023 Competition: "You can have the experience of great wines, quite unique, like Grand Cru, from all around the world".
A high-profile partnership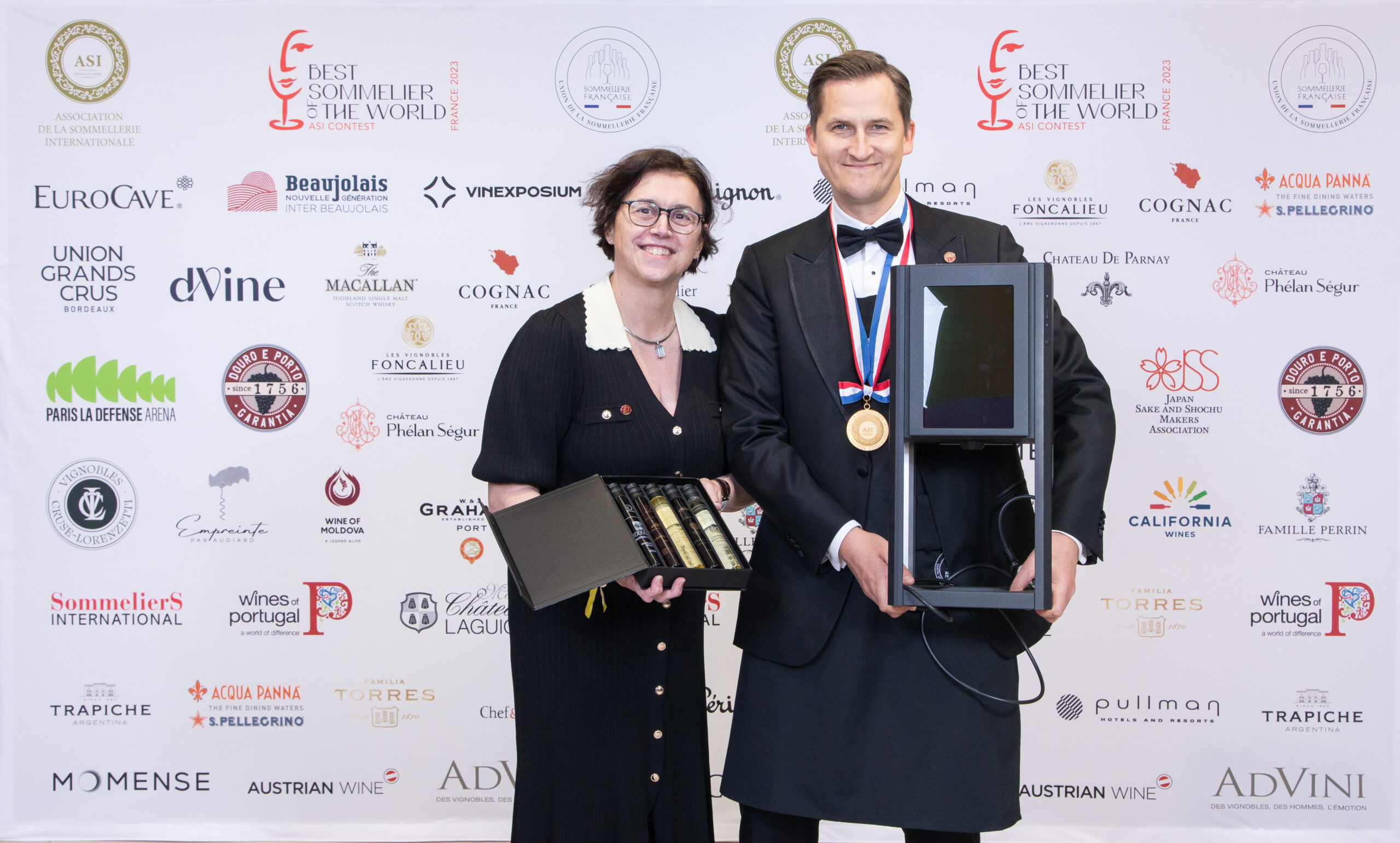 As part of our partnership with the event, Béatrice Dominé, dVine's chief wine adviser gave Raimonds Tomsons, the Latvian candidate and 2023 winner of the competition, the gift of his own dVine, for tasting wines and spirits with the perfect temperature and aeration. We wish him many memorable tastings.
In conclusion, the team was delighted to have been able to show these industry professionals the power of the dVine offering and to demonstrate our wines and new spirits range to them. There were many great discussions, encounters and wines shared.
Thank you to the candidates and their delegations for these enjoyable moments over a glass of dVine-poured wine.
Contact us
Free demonstration in your establishment.

Our offices are open Monday to Friday from 9 am to 6 pm.
Learn more
dVine spirits are a way to generate additional margin and are fast becoming popular with our hotel and restaurant owner clients. Our Made in France selection is revitalising and dusting off the image of spirits. In this article, discover this new dVine range in detail: Read the article