The D-Vine PRO, which has been on test by sommeliers and front-of-house staff since the re-opening of restaurants in June 2021, is set to become the hospitality industry's new assistant.
D-Vine PRO, the result of 11 years of R&D
The launch of D-Vine PRO is the result of 11 years of R&D and 5 million euros of investment. It succeeds the D-Vine Classique and the D-Vine Connect. The new D-Vine has been designed by and for hotel and catering professionals. It adapts more than ever to their needs. Ultra-intuitive, easy to use and totally reliable, the D-Vine PRO is a real time-saver for professionals in the hospitality sector, saving 60% of their time compared with a standard D-Vine.
Instantly usable by your teams or customers
 A power socket and a jug of water are all you need to enjoy the D-Vine experience. Step-by-step user instructions as well as explanatory videos and wine information are provided on its screen.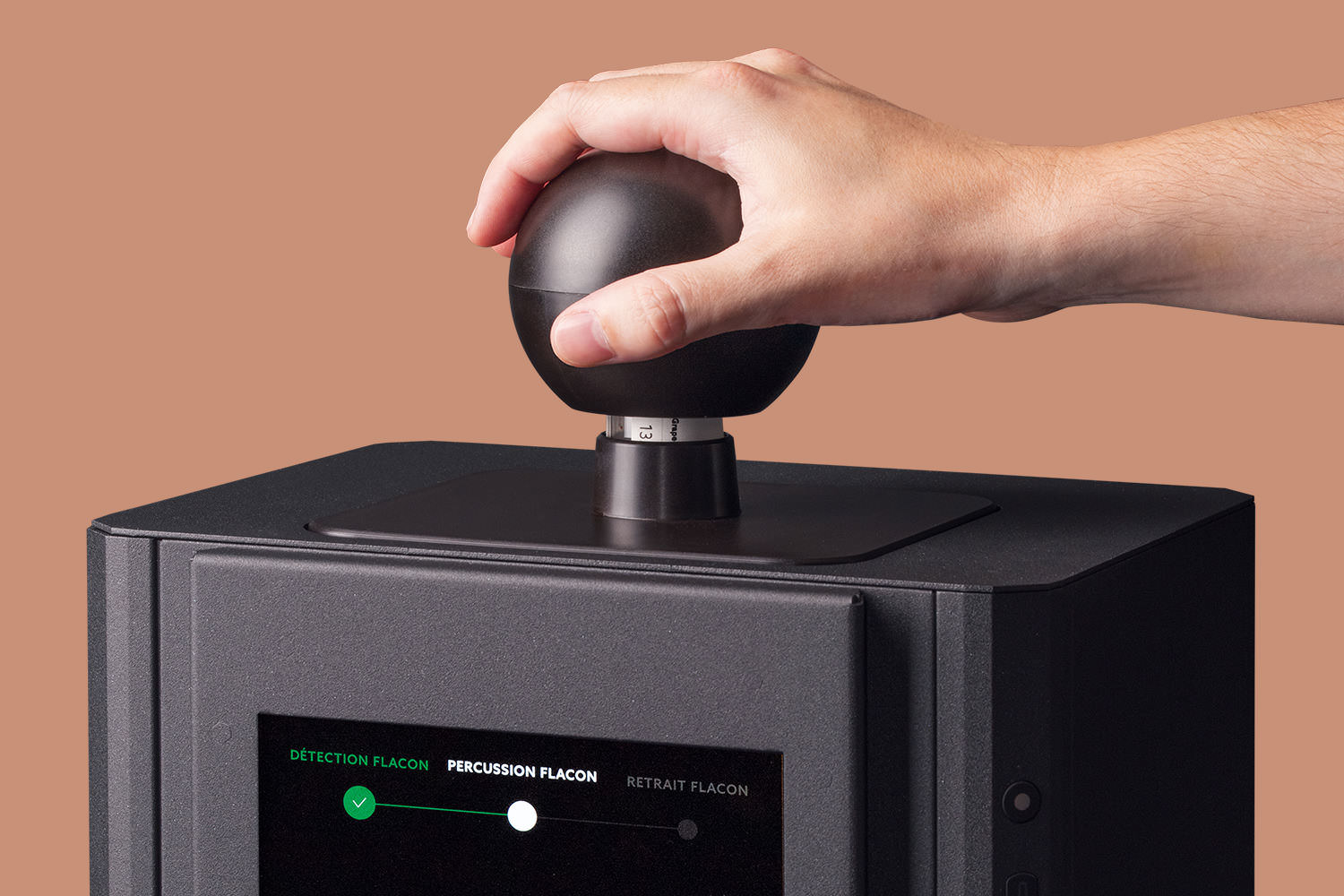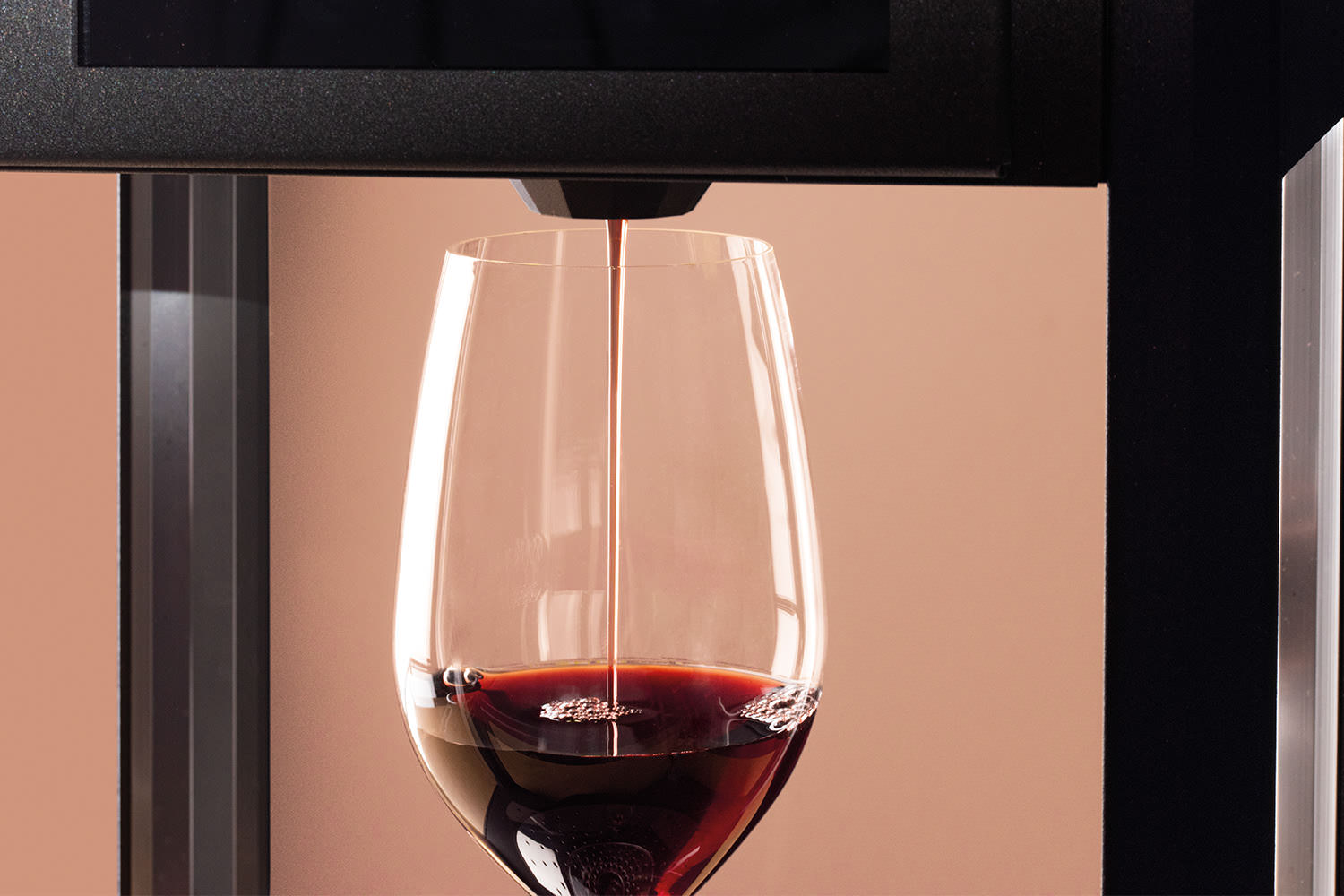 40% faster service time
With the D-Vine PRO, users enjoy faster service thanks to enhanced thermal performance (for quicker temperature adjustment) and a shorter pouring time.
A three times larger water tank
The new D-Vine is equipped with a three times bigger water tank with a faster rinse flow. The tank is also fitted with a sensor to alert users when it is nearing empty.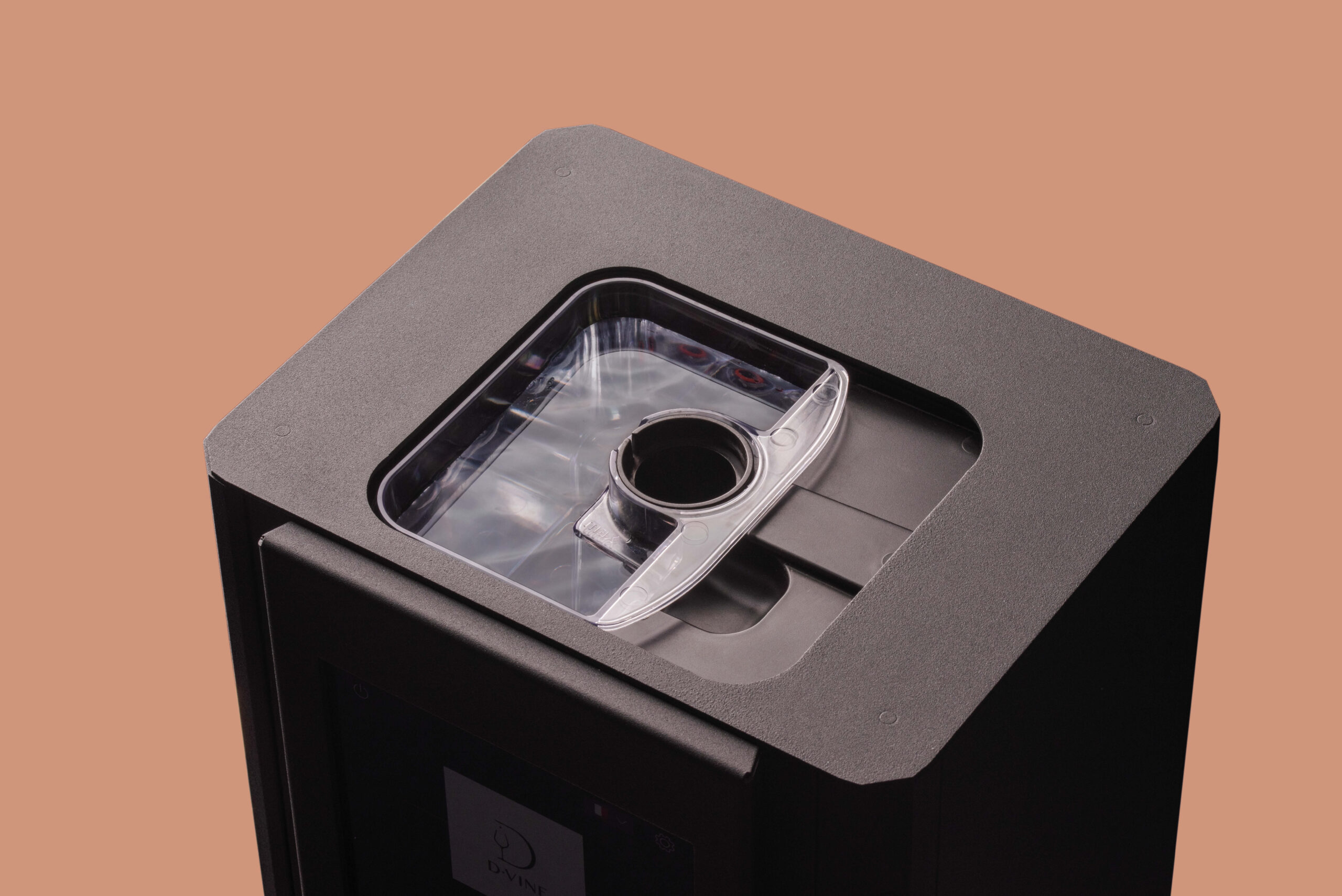 360 detection
 The new D-Vine offers optimum flacon detection even when the wine flacon is facing the wrong way.
Detection of flacon piercing
The D-Vine PRO can now detect when a wine flacon has been pierced. This function makes it possible to visualize the remaining pouring time on the touch screen. Inventory and supply management is also optimized as a result.
The D-Vine Day, Launch of the D-Vine PRO
To mark the launch of the new D-Vine PRO, we held the first ever D-Vine Day on Thursday 16 September 2021.
The aim of this extremely enriching day was not only to launch the PRO version, but to show hospitality professionals how they can reinvent the value chain and offer new services to customers that make their by-the-glass wine experience special while generating additional sales – which are some of the D-Vine's key goals.
On this occasion, we brought together industry experts in a virtual conference to discuss fundamental industry changes and the right strategies to adopt.