It's 1 pm on a Friday. In the middle of the lunchtime peak, Table 6 orders a glass of Chablis, a glass of Pacherenc, and two glasses of Pomerol. A few minutes later, their neighbours order three glasses of Chablis. That's seven flacons to be served to customers who can't hang around. No worries, we've thought of everything… For optimal handling of those difficult moments during the service peak, here's a tool kit to ensure everything runs smoothly when the situation becomes hard to handle!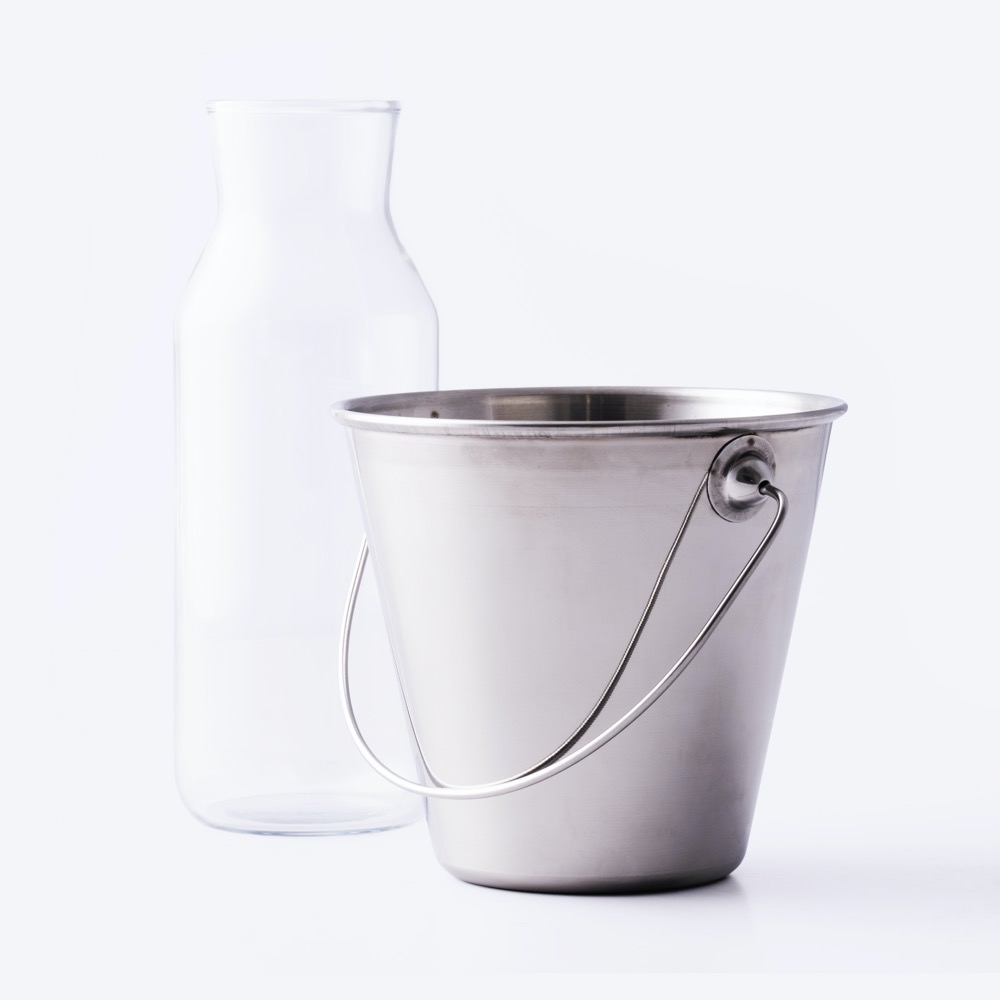 Before the sitting
Fill up the D-Vine water container and the jug.
During the sitting
Use the jug to refill the water container and ensure you don't run out. For rinses, use the  metal bucket! This will save you a few return trips to the sink to empty the receptacle. It will keep it clean and you'll save time when the D-Vine machine needs cleaning at the end of the sitting. With the jug and metal bucket at hand, you'll be prepared for about twenty rinses.
So now you don't have to worry about rinses between flacons, but what about the time it takes to serve… No need to panic! With D-Vine Connect, switch to Restaurant mode for ultra-fast serving.
With this mode, you can serve a glass of wine in record time thanks to the ultra-fast temperature control! The heat block is maintained precisely at your selected temperature, between 8 and 20°C. Serve the white wines first and, while doing so, take the coffees to Table 4, and let Table 10 settle their bill before serving the glasses of red! For optimal use of the restaurant mode, we recommend you set the temperature control at 10°C for the duration of the sitting.
Your move ?
---
To go further
The wine selection is a key element of your success. Thanks to a carefuly selected wine list, you can arouse the curiosity of your clients, let us share some of our best tips with you. 5 tips on how to build your wine list