With its so far unrivalled know-how, the French Wine Tech company and ambassador for by-the-glass wine D-Vine is continuing its development and asserting itself as a reference for premium wine estates and the on-trade. Driven by this strategy, D-Vine is further expanding its offering to include exceptional wines targeted at top-end hotels and restaurants wishing to equip themselves with the state-of-the art D-Vine Pro, a smart sommelier system based on technology made in France.
New listings from premium wine estates at the heart of D-Vine's sales strategy
D-Vine now lists a little over 80 top-quality wines thanks to the meticulous work of Béatrice Dominé, chief wine adviser at D-Vine, and French Master Sommelier Laurent Derhé, who have travelled France's wine regions at length to curate this latest selection of premium wines. The outstanding wines in this new selection have all been chosen on the basis of strict standards of quality and for their excellence. They will be gradually introduced to the D-Vine wine list from July to enrich the choice on offer and attract new hotels and restaurants seeking products of exception.
This addition of premium listings to the D-Vine wine menu is a testament to the trusting relationships that the company has established. It is also a reflection of the success of well-served wines. These new premium wine estates have trust in the D-Vine's expert technology and are willing to propose some of their finest wines. All throughout the process, the company works closely with producers, particularly for the crucial bottling phase.
Bottling expert Thierry Bergeon is behind the design of the D-Vine's innovative system of flacon filling. It is by offering an end-to-end service that the company has today managed to develop a real network of producers.
If I chose to present my wines with the D-Vine, it was above all for the team's reliability and the final packaging process which is technically irreproachable. The D-Vine respects the product and, most importantly, serves it at the right temperature. The idea of making our wines accessible to a segment that would not necessarily have chosen our brands is important to me. It is also a way of democratising our Châteaux.

Claire Villars Lurton
What I find interesting in the D-Vine project is the multi-dimensional nature of the concept. Or in other words, this company's search to satisfy all of the parties involved (including the wine): the consumer, the product, our customers, the hotels and restaurants, and also the partners, suppliers or winemakers, who are given the opportunity to win a new customer segment – all of this in a niche that didn't previously exist. Not forgetting, you have access to a considerable amount of data both in terms of geographical coverage and type of wines ordered. The cross-referencing of this data means that I can fine-tune my offering. With our four estates, I am a great fan.

Charles Thomas, Directeur Commercial, Château Cos d'Estournel
D-Vine joins the Bernard Magrez incubator programme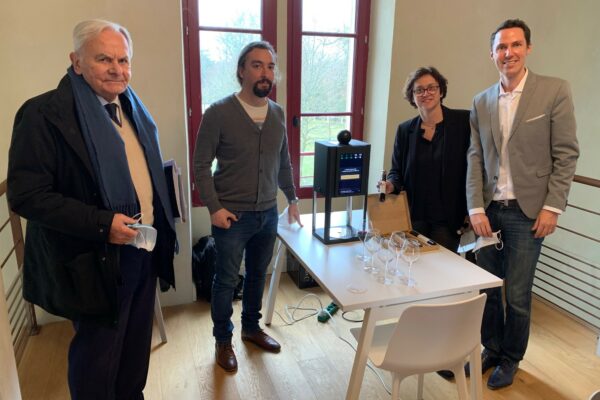 The inspiring and renowned wine figure Bernard Magrez recently revealed the first members of his incubator programme dedicated to wine. D-Vine was chosen as one of the programme's select members, giving the company a further opportunity to work with Bernard Magrez who owns Château Pape Clément, whose Grand Cru was introduced to the D-Vine wine list in January 2021: Pessac-Léognan Château Pape Clément Grand Cru Classé de Graves 2016.
The Bernard Magrez incubator represents a new crucial phase for the Nantes-based company as it gives it access to a development support programme and establishes its long-term future, building on strong ideas to continue its route through different wine regions and to success.
D-Vine: Coming soon to new Michelin-star venues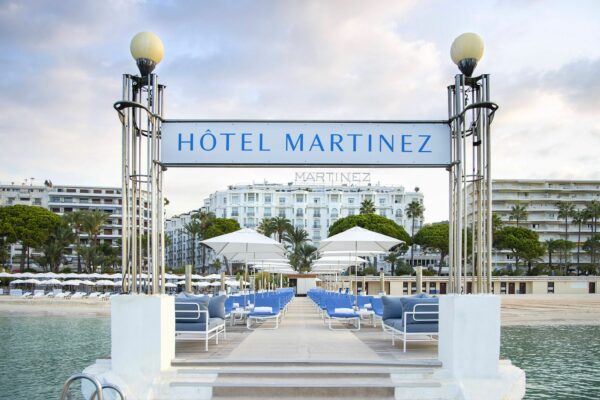 With excellence as its hallmark, the addition of further top-of-the-range wine listings to the D-Vine's offering has led the Nantes-based company to begin working with new iconic venues. They are attracted by the D-Vine's state-of-the-art technology which truly enhances wine served by the glass. As such, clients looking for a combination of flavour and pleasure will be able to taste wines served with the optimum conditions of aeration and at the right temperature, in unique settings like Hotel Martinez, the Atelier Alexandre Bousquet hotel & restaurant, and at the restaurants Le Musigny, Le Manoir de la Régate and more. These famous names join the 1000 or so hotels and restaurants already working with D-Vine and Wine Barista.
This move up market is a real lever for growth. It allows D-Vine to strengthen is positioning among the highest-end hotels and Michelin-star restaurants.
Learn more
Want to know more about the D-Vine? Leave us your contact details for more information or for a demonstration at your venue.