Everyone's heard of Muscadet, the famous high-acid wine with its pale lemon or even greenish colour. There is, however, a high-end category of Muscadet wines that bring particular pride to the Muscadet region – these are the Crus Communaux. Each cru is named after its village of origin and has its own unique terroir. Currently, there are ten such crus, three of which are awaiting approval by the national appellations body INAO. In this article, we take a detailed look at Muscadet Cru Communaux and their specificities.
History of Cru Communaux
People have been talking about Muscadet crus since 1987, but it wasn't until 2011 after long proceedings with INAO that the first three Cru Communaux – Clisson, Gorges and Le Pallet – appeared on the scene. Created to promote the winegrowing qualities of the Pays Nantais terroirs, these Cru Communaux earned recognition thanks to a number of producers in the neighbouring villages of Saint-Fiacre, Vertou, La Haie-Fouassière and Château-Thébaud and their commitment to understanding the very different soils in the area.
The key difference between these crus and other so-called "generic" Muscadet, is lees-ageing and plot-based selection. Each of these crus has its own distinctive characteristics but three criteria are common to their specifications:
Extended lees-ageing of at least 18 to 24 months, depending on the cru; this consists of leaving the wine in contact with the left-over yeast deposits from fermentation, to enhance its complexity
Mechanical (as opposed to chemical) weeding between rows
A maximum yield of 45 hectolitres per hectare.
Cru Clisson
Clisson is a powerful wine, made in the south of the Muscadet Sèvre-et-Maine appellation area. To be entitled to the Cru Clisson label, the wine is required to spend 24 to 36 months on lees. Its concentration and richness results from a subsoil of Clisson granite, a pink siliceous rock formed by a geological rift that is ideal as it allows the vine to develop deep roots.
Cru Gorges
Renowned for its length of palate, Cru Gorges is a lively wine, marked by lemony, citrussy, minty and even stony notes. The lees ageing can be even longer than that of Clisson, stretching from 24 to 40 months. The soil of Cru Gorges is predominantly composed of altered clay or quartz clay, with a subsoil of mostly Gabbro. This black rock gives this wine a rather unique character.
Cru Le Pallet
Cru Le Pallet, on the right bank of the Sèvre river, produces elegant and concentrated wines. It undergoes 18 months' ageing on lees and its sloping vineyards are ideal for achieving optimum ripeness for the Melon B. The soil here is mostly stony and the location of the plots near the Sèvre makes them shallow and well-drained. The subsoil is composed of metamorphic rocks like gneiss, orthogneiss and micaschist.
Complementary Geographical Denomination (DGC) 
So Clisson, Gorges and Le Pallet were the three forerunners of the Muscadet Crus Communaux wine category. It was only eight years later, in 2019, that Château-Thébaud, Mouzillon-Tillières, Goulaine and Monnières Saint-Fiacre achieved official recognition for their crus, with the addition of a DGC or Complementary Geographical Denomination to their label, which adds a level to the hierarchy of Muscadet wines.
Future Muscadet Crus
Today, three other crus are in the process of obtaining Cru Communal status: La Haye-Fouassière, Champtoceaux and Vallet. Vallet is considered the capital of Muscadet within the Nantais wine region, and all three of the above wines should very soon be able to call themselves Crus Communaux.
As a Nantes-based company, D-Vine is extremely fond of Muscadet, and our wine list features a superb selection, such as Muscadet Sèvre-et-Maine Prestige from Bruno Cormerais as well as Cru Communal Goulaine from the Famille Lieubeau wine estate in Château-Thébaud.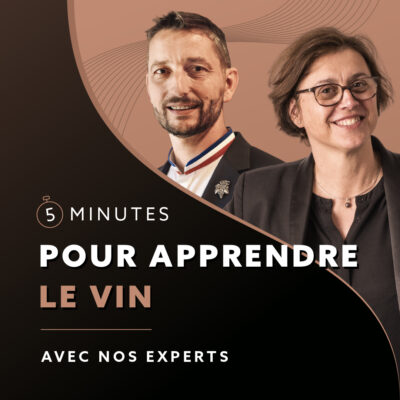 To learn more about Muscadet, discover our podcast on the iconic Pays Nantais grape Melon B.
The Loire is teeming with vineyards that grow a diverse array of wines. To learn all about them, read our article on Loire Valley Wine Regions