With the lockdowns, working from home and the health restrictions in place, companies have been forced to reinvent themselves and innovate in order to keep their employees connected to one another. How can we create interaction remotely? How can we turn online team building events into moments of conviviality? Meet Geoffrey Nivard, the founder of Tasting With Nivard, a concept of virtual tasting  built around wine and cheese. Tasting boxes perfect to create unique moments of exchange and fun.
What is the concept of Tasting with Nivard ?
At Tasting with Nivard, we are devoted to spreading knowledge and love for cheese & wine through our iconic "Virtual Tasting" and offering a selection of handpicked cheeses changing every two weeks delivered straight to your door.
What motivated you to start your own business ?
Originally from the Loire Valley, I grew up around food and wine helping out my parent's with their own  business (Charcuterie and brasserie). I always knew I wanted to follow their "foodsteps" but the idea of having a restaurant never really appealed to me.
When turning 18 years of age I decided to try the London venture and started working as a cheesemonger for "Androuet  London" one of the oldest cheeseshop in France, that was when I realised that my passion was definitely cheese and wine.
Also, for the past 12 years I have been working in the hospitality and catering industry in London and I recently opened my own business focusing on seasonal cheeses, tastings and wholesale to restaurants.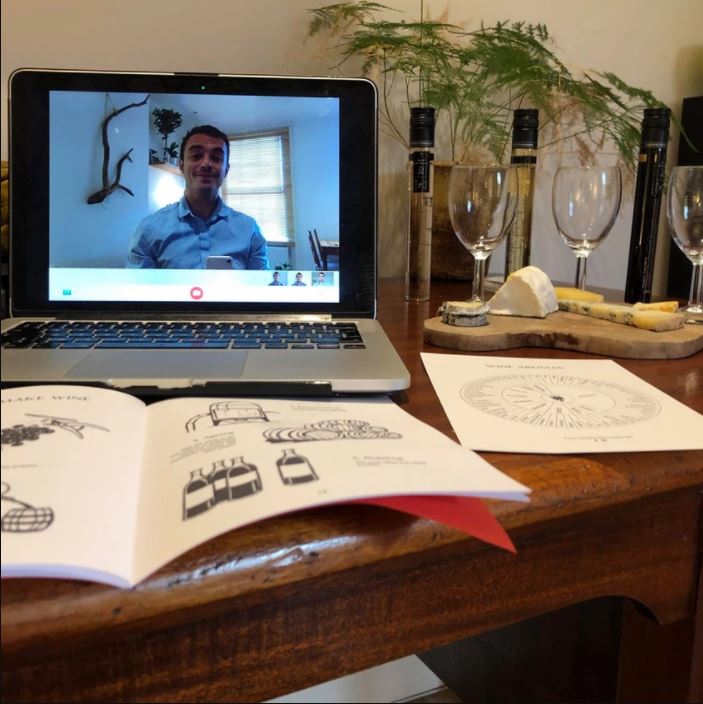 Why did you decide to offer virtual tasting?
At the beginning of the pandemic when restaurants were closing and there was so much uncertainty, people were asked to stay at home. This gave me the idea of creating an experience to entertain people through a unique experience.
What is your current tasting offer?
Our experience includes a 90min guided discovery around the artisan cheeses & wines, and some expertise that is useful to choose the perfect pairing selection at home and when organizing dinner parties.
With the help of a tutorial book guiding through the session discovering  5 seasonal cheeses. From some of the best French and European cheesemaker matching 3 wines from Wine Barista selected with their expert sommelier.
To finish, we always have a blind test with a final guest cheese to see who has really mastered their taste buds. The winner receives a voucher to use on our website.
Online events have become popular, what makes your virtual tasting stand out?
I believe that the virtual tasting that I hold are filled with passion that have been growing with me since I was little. I give my best each time to communicate it through the products I chose. Let's say that my passion lies with the finest cheeses in season.
For me every event is like the first one. It's a treat to meet new guests and to share my passion and hear some of their stories. Our drive for an experience that allows friends and colleagues to meet up in a fun environment to learn and share knowledge of cheese & wine pairing.
What wines have been the most popular?
Speaking for myself, my favorite wine has to be the Coteaux du Layon as it reminds me of home and my childhood. "I have been drinking this wine since I was very young !" For the guests the Saint Chinian has been the most popular wine when pairing with our St Félicien cheese as they combine perfectly with each other. Which is what I'm looking to create during the experience.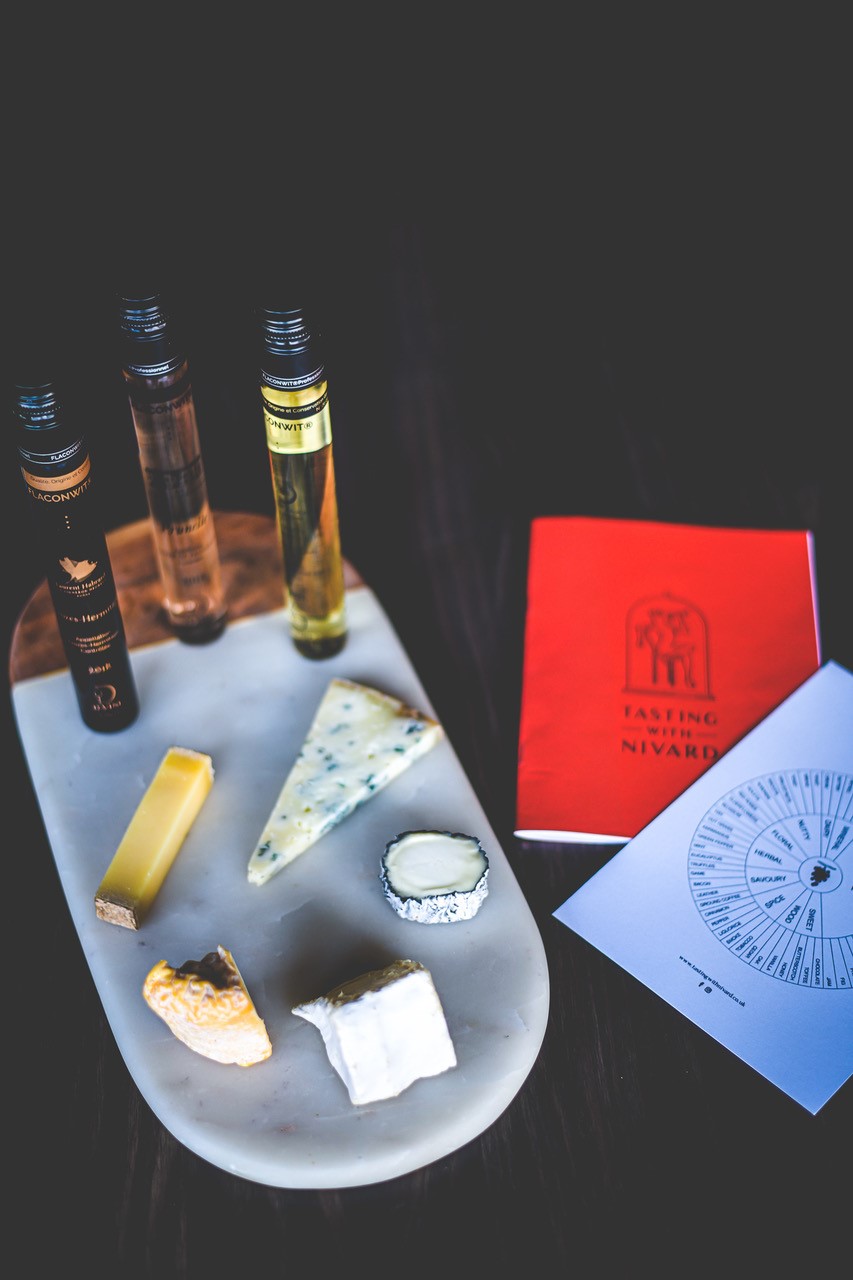 Why did you choose to partner with Wine Barista?
They offer great quality wine selected by expert sommeliers. Most of their wine is from organic or biodynamic winemakers which is something I want to showcase to my guests. Also the format of the little bottle is perfect for tastings and the QR Code is a great plus. It adds a lot to the learning experience.
Who are your clients?
Private clients but mostly large corporations that are looking to organise team building events for their collaborators or clients such as Slack, Sales Force, HSBC… Did also a few birthdays, and friends and family gathering.
Why do you think so many companies were interested in taking part in virtual tasting?
It had been quite a journey since April 2020. What started as tastings between friends became a go to experience in a very short time. At first, I started organising tasting for friends and family and I let the "word of mouth" do its job. Now we are known in many companies in the UK and recently Europe.
What projects do you have for the future?
We have just launched our virtual tasting in Europe thanks to one of the best Parisian cheesemongers.  Meaning that we can now offer tasting in most European countries.
Also, we are working on developing a "Farm Trip" for next summer in the Loire-Valley. It will be a 3-day trip to discover more about my region. Home of many French kings and fantastic cheeses and wines. We'll show you around farms to discover how cheese is made. Taste many regional products and visit beautiful towns and castles. Everything about this trip is made to forget about the city for a few days and enjoy the French countryside like never before. We are very excited about it and hope to share more information real soon.