Since the start of the health crisis, traditional team-building methods have required a complete rethink. Companies are reinventing themselves and changing how they do things – it's goodbye to afterwork drinks on the patio and hello to online wine tastings at home! That is the service offered by the increasingly successful French company Questions pour une fine bouche. We interviewed the company's founder, Charles Attia.
What's the idea of Questions pour une fine bouche?
The task we set ourselves at Questions pour une Fine Bouche was to create unique moments of enjoyment and interaction between employees, around gastronomic products.  What we offer today are remote teambuilding events for businesses, so that their staff can discover wine, cheese or chocolate with expert sommeliers, cheesemongers or chocolatemakers.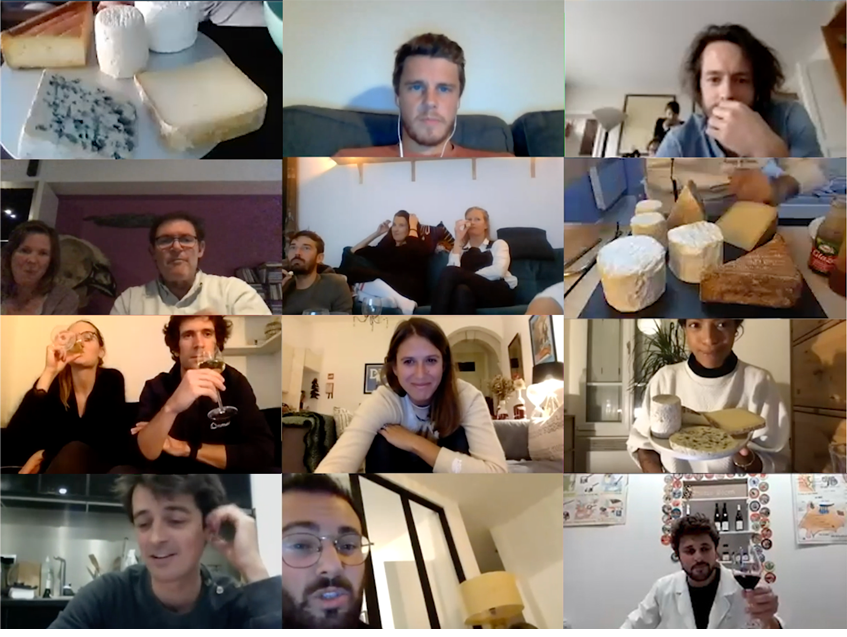 How does a Team Building session work?
We send a food or wine box to participants, in France and all over Europe, then everyone connects to join in a live online event. We have put a great deal of work into developing our events to make them as enjoyable as possible. That is a key aspect for us in this strange period that we are currently experiencing, with remote working and lockdowns, which have put a greater distance between people. We want to bring them closer again, and allow them to relax and interact with each other in a laid-back atmosphere.
So "Questions pour une Fine Bouche" are well-paced, one-hour-15 minute events which include tasting activities and interactive games, such a quick fire quizzes and brainstorming.
What does the Food Building concept involve?
This Food Building concept that we have invented is a play on words based on the English expression "team building" because we provide team building events that are based around food. We absolutely wanted to describe ourselves using this term 'team building', to highlight the fact that even before focusing on tasting, the idea was to develop an event that would help people to develop bonds with one another, and teams to get to know each other again in the most easy-going atmosphere possible. That is why our events are composed largely of quizzes and different games.
What are your different offerings?
Today, our offer is based around three events that we have developed in conjunction with experts on each of the products: Questions pour un frometon (a cheese related event), Questions pour un pinard (a wine related event) and finally Questions pour un choco (a chocolate related event).
For each of these events, we offer gourmet options to pair with the tastings. Clients can add French white wines to their cheese tasting, nibbles to their wine tasting – including organic dips, crudities and crackers – and a choice of wines or fruit juices to their chocolate tasting.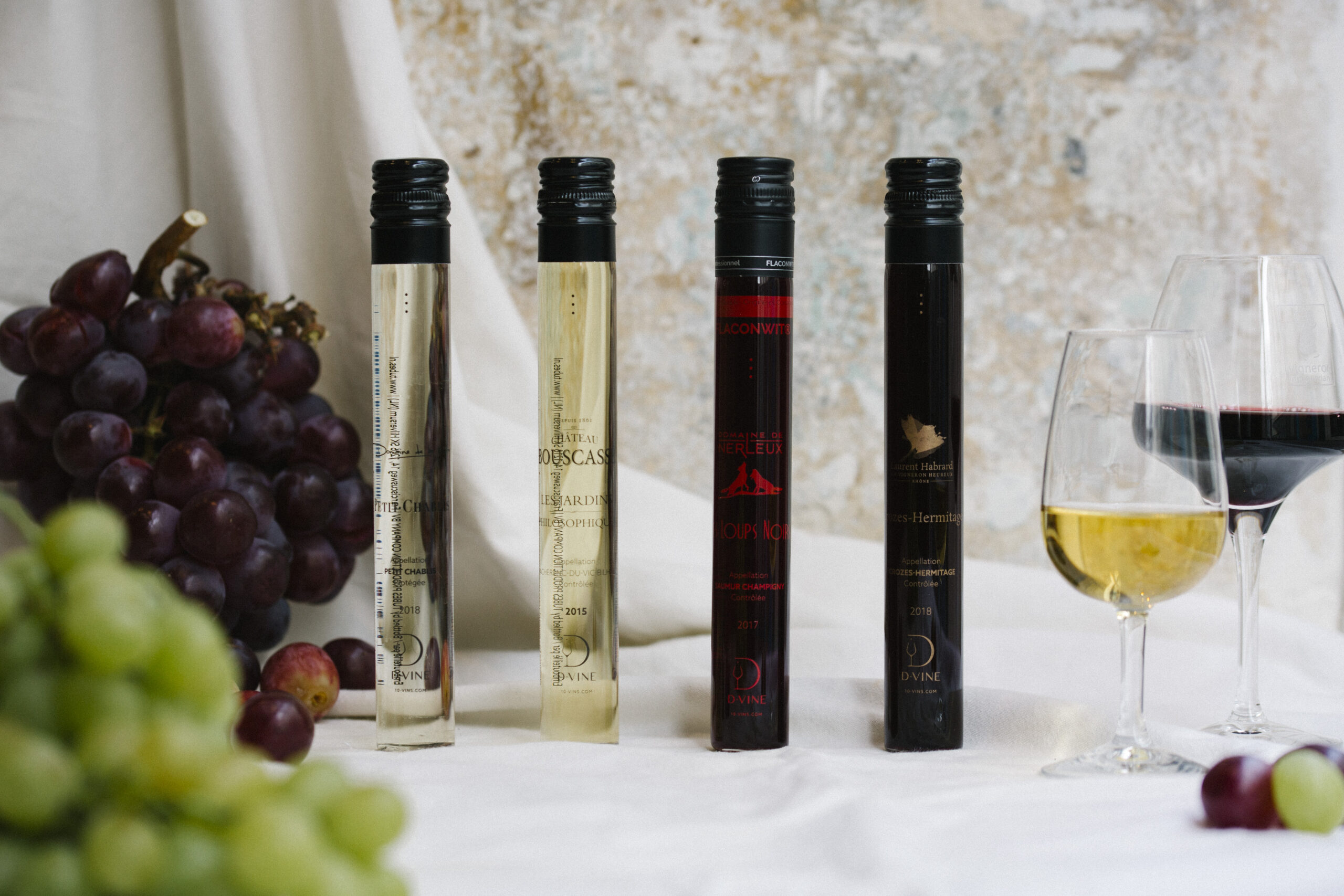 Why did you select Wine Barista as your partner?
Wine Barista was the ideal partner for us as they have a well-developed and varied range of top quality wines which are affordable at the same time. The format offered is perfect for our tastings and corresponds exactly to what we need. The 100ml flacons (or tubes), equivalent to a one-glass serving, mean that we can offer four or six tasting flacons to our clients, allowing them to discover wines from different regions or grape varieties, in white, red or rosé.
Which are the most popular wines?
For us, the most popular wine is probably the Croze Hermitage from Domaine Laurent Habrard, which is a 100% Syrah displaying superb aromas of forest floor and red fruits which our participants and our sommeliers really like.
What effect(s) has the health crisis had on your business?
The onset of Covid forced us to reinvent ourselves quite quickly. In April 2020, we launched the biggest cheese tasting in France with a French master cheesemonger. It was a first real success, with over 200 participants and a wide media impact.
After that, during the summer, we launched the offering to businesses and developed the wine offering. The crisis has ultimately been beneficial because we now have a small team working on the project and our offering keeps growing!
There is a real challenge for us post-Covid, as we must find ways to transform again from remote activities to in-person ones. Nevertheless, I think that remote events will still be important for businesses in the months and years to come.
Who are your clients?
Our clients have very different profiles. They are often private enterprises, which can have from 20 to over 5000 staff. We often deal with HR managers or team managers who want staff to meet outside of the workplace and share enjoyable moments. We thus sometimes organise events for small groups of eight to ten people but also events for groups of 200 to 300 people, with an offering that we try to personalize as much as we can for clients.
Since October, we have organised events for over 200 clients, incuding major corporate groups like Carrefour, La Poste, Axa, LVMH, and Coca-Cola, and tech firms such as Google, Twitter, Amazon and Zenly. We are very proud to have received over 250 reviews on Google with an average score of 5 out of 5 and encouraging feedback which makes our facilitators extremely happy.
What are your plans for the future?
We are giving a lot of thought to the future. Especially today, at a time when companies are starting to consider in-person events again. The aim is to launch in-person events, from June, at our premises in Paris or in the companies themselves to allow people to meet for real, in accordance of course with health recommendations.
We are also considering opening up our events to private individuals. We are receiving more and more requests from friends or families who don't necessarily live in the same part of France or Europe and who want to share a moment together and interact with each other over some superb products.