In this new article, we invite you to take a 9000-kilometre trip with us to explore South Africa and its superb wine country, which are a good example of the evolving wine world.
A wine nation with a long history
The French are often convinced that other wine-producing countries copied them, using their vines and grape varieties. The most arrogant even presume foreign vineyards are owned by French who have migrated abroad.
But the reality is a little more complex than that! The wines of Constantia were in fact already famous worldwide in the 18th century, so South Africans were producing wine well before the arrival of the French.
Grape varieties inherited from the French
It is true that the white Loire Valley variety Chenin is found in South Africa where it is more commonly known as "Steen". However, it is grown three times more in South Africa than in France.
In 1685, the revoking of the Edict of Nantes, which definitively banned Protestantism in France, led to a massive fleeing of French Protestants to foreign lands. Many of them chose South Africa as their destination. Wherever they went, whether for reasons of exile or colonization, the French took vines with them in order to produce sacramental wine. This is how Chenin arrived in South Africa and went on to become its leading variety.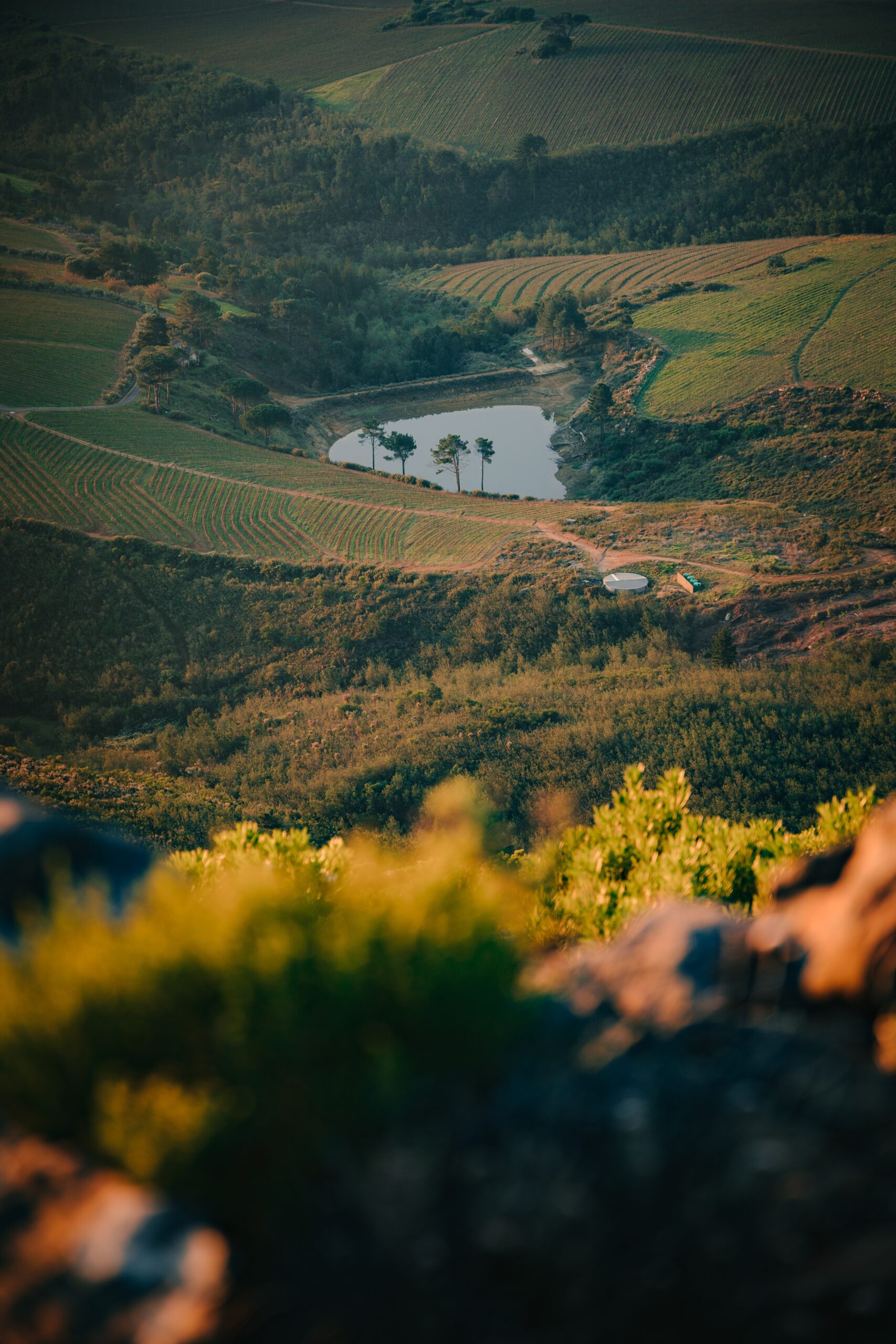 Features of South African winegrowing
Covering 321,000 acres, the South African wine country (known as winelands) is equivalent in size to the wine region of Bordeaux. New world wines have often been criticized, however it is important to mention that South Africa has an organized system of Wines of Origin, similar to AOCs. It comprises five main wine-producing areas or geographical units and some twenty or so districts. The country is also home to a great range of grape varieties, including Chardonnay, Sauvignon, Semillion and Chenin.
As for black grapes, Pinotage is the country's star grape. This variety, which is almost exclusive to South Africa, is a cross between Pinot Noir and Cinsault. Typically, it produces rich fruity wines with spiciness, a full body and good structure.
To learn more
Continue your discovery of world wines with our introduction to US wine regions and Sonoma Valley.