Burgundy is one of the best known wine regions in the world. It is an iconic and extremely diverse region with some magnificent terroirs. Among its most famous appellations are Gevrey-Chambertin, Nuits Saint Georges, Corton and Pommard. Some appellations have the Premier Cru or Grand Cru title. But how does the Classification of Burgundy Wines system work? In this article we tell all.
The history behind the Classification of Burgundy Wines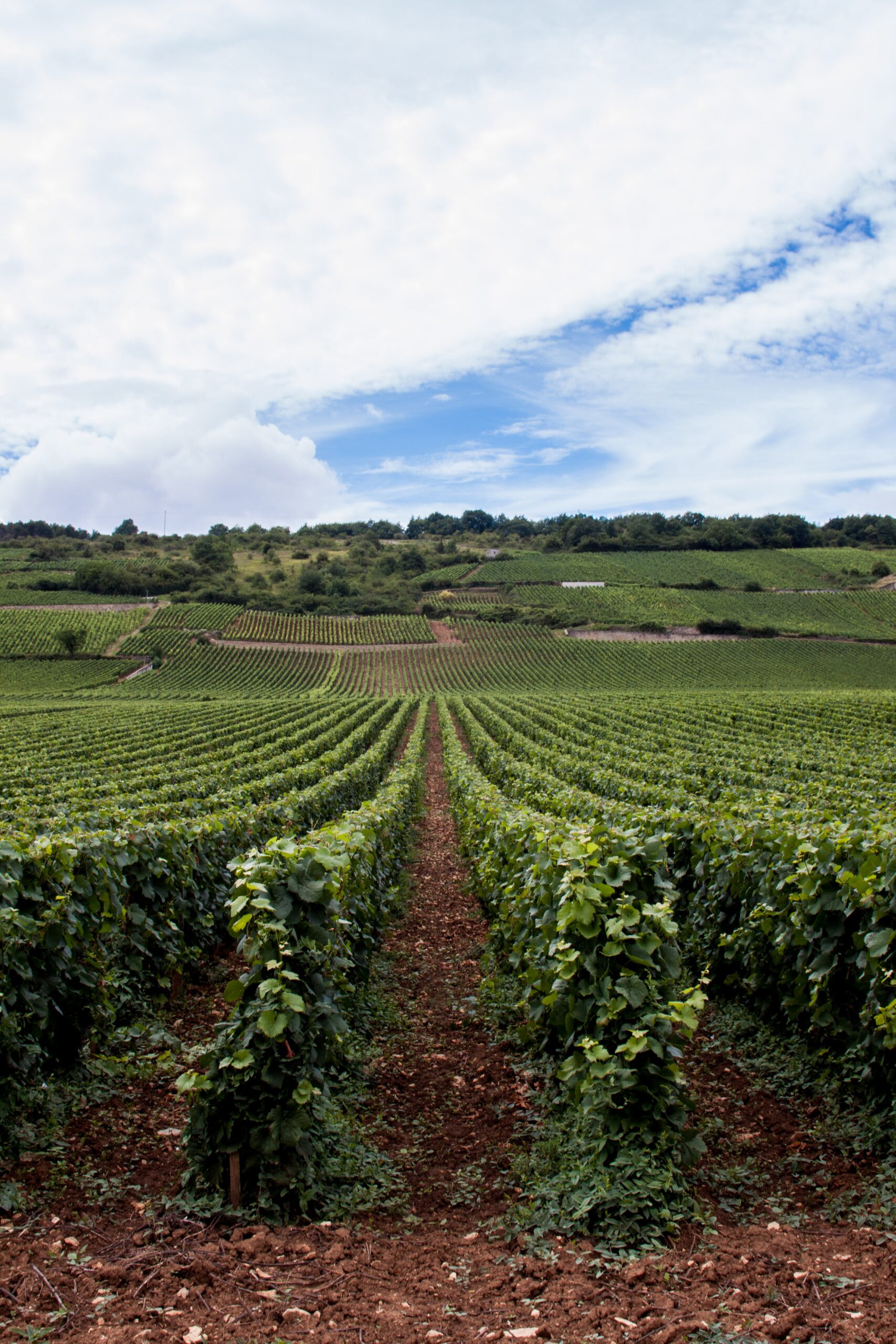 In the Middle Ages, the Burgundian area was the spiritual centre of Christianity in Europe with the Abbey of Cluny and the Abbey of Cîteaux. The Cistercian monks had much property donated to them, making the Church a great owner of land. Its property included some of the finest plots of land, vineyards and forests.
It was only when the French Revolution came that this land was redistributed to farmers or merchants. This led to the fragmentation of Burgundy's vineyards between many owners, who often owned just two or three hectares each.
It is because of these micro-estates that a plot-based classification system was adopted rather than one based on châteaux like in Bordeaux.
Hierarchy of Burgundy appellations
The Burgundy wine region has a four-tier hierarchy of appellations, forming a pyramid.
Regional appellations:  
Regional appellations account for a wide variety of wines in white, red or rosé. Wines labelled as AOC Burgundy, AOC Bourgogne Aligoté and AOC Crémant de Bourgogne are all regional appellations and form the base of the pyramid.
Commune (or Village) appellations
Commune appellations are named after their commune (or village) of origin, such as Chablis, Nuits-Saint-Georges, Vosne-Romanée, Meursault or Gevrey-Chambertin. These appellations are a step up in the hierarchy as their geological, climate and topographical features give them higher quality winegrowing conditions.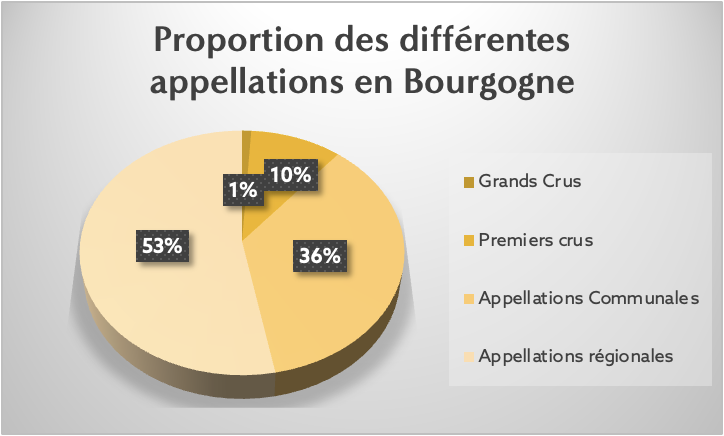 Premiers Crus
Premier Cru wines are above commune appellations in the quality hierarchy These are wines that come from individual vineyard plots. These plots of vines, also known as climats, have very specific topographical, climatic or geological features. Climats are identified by their name in the land register or cadastre and sometimes have between 10 and 20 different owners. There are a little over 500 Premiers Crus.
Grands Crus
Finally, at the top of the pyramid you have the Grands Crus. To be referred to as a Grand Cru, a wine must come from one of the 33 climats acknowledged as exceptional (Corton-Charlemagne, Chambertin, etc.). These are considered as the most outstanding Burgundy vineyard plots, in particular for their geology, microclimate and history. Grands Crus account for just 2% of Burgundy's production.
To learn more :
Continue South from Burgundy and discover the slightly less prestigious but none the less fabulous wine region of Beaujolais !