This summer, take a trip with 10-Vins on the wine route. Set off for a wine tourism adventure on a route carefully prepared by our chief wine adviser. This 10-stage itinerary will take you through France, from estate to estate, to discover some of France's finest wineries. Get ready to explore vineyards and meet our partner winegrowers, right across France.
Domaine de Nerleux
First stop! Our Tour de France starts in the Loire region, near Saumur, with a visit of Domaine de Nerleux (the word nerleux meant 'black wolves' in old French). Combining tradition and modernity, Régis and Amélie Neau strive to offer wines which are characteristic of their appellations. They make Saumur-Champigny and Saumur, as well as some other more unusual wines. Regularly winning awards, their wines reflect their savoir-faire and devotion to preserving the heritage that has been entrusted to them.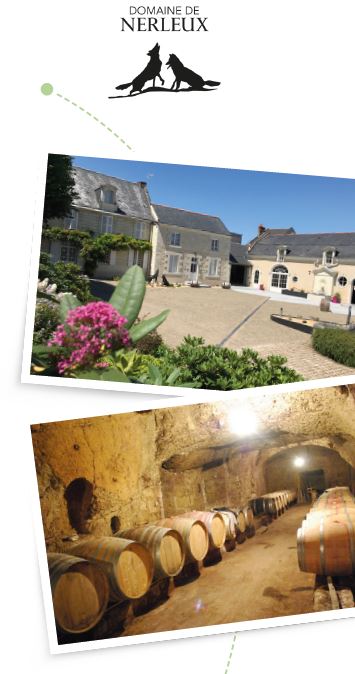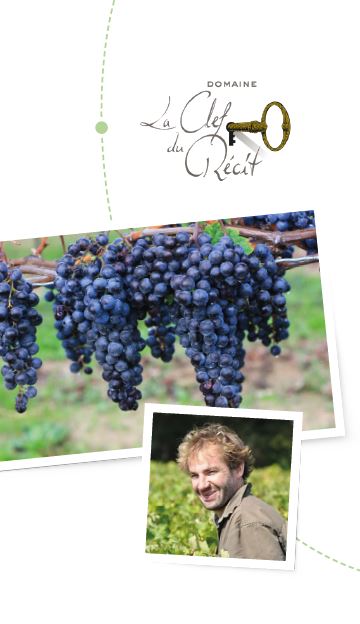 Domaine la Cl

ef

du Récit 
The second stage takes you east towards central France. A few kilometres from Bourges, you will come to Domaine la Clef du Récit, run by young wine producer Anthony Girard. After extensive experience within the world of wine and winegrowing, Anthony bought a wine estate opposite Pouilly-sur-Loire. Today this young winegrower produces Sancerre and Menetou-Salon there, applying great care in the vineyard and working with the utmost respect for the soil and the environment.
Domaine Jean Marc Brocard 
Further east still, our journey continues to near Auxerre and Domaine Brocard. Over the last 25 years Jean-Marc has passed on his savoir-faire to his son Julien. Today, Julien is successfully pursuing the development of the estate, which is one of the region's largest for organic winegrowing. Precision, intensity and freshness are the signature ingredients of their Chablis.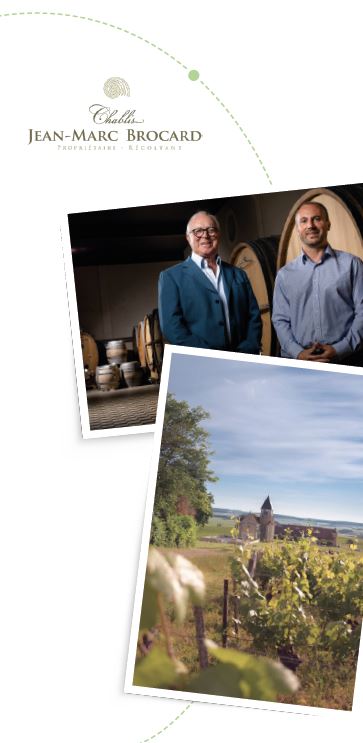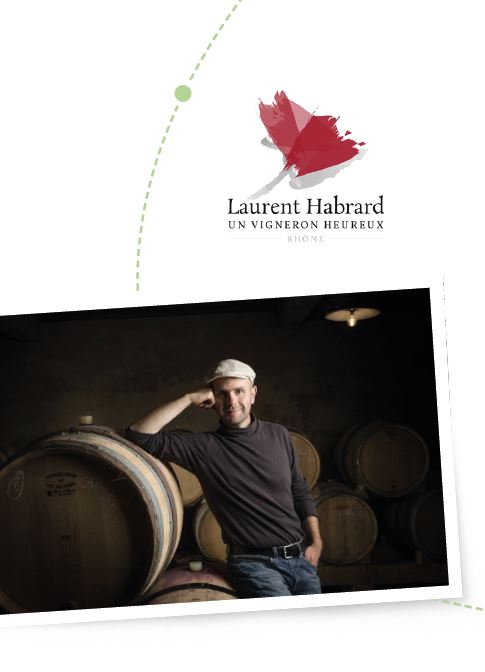 Domaine Laurent
Habrard
Now it's time to head south for the fourth stage, in the Northern Côte du Rhône. Meet Laurent Habrard, a producer who is passionate about what he does and who believes in sharing his savoir-faire. Following in his parents' footsteps, he is constantly seeking ways to improve his methods of production and makes brilliant Saint-Joseph, Crozes-Hermitage and Hermitage wines.
Domaine de la Graveirette 
Continuing down the legendary highway No. 7, we come to Domaine de la Graveirette, between Orange and Avignon. Julien Mus inherited some plots of vines from his father, making him the family's third generation of winegrower. Expanding the size of his vineyard has given him an outlet for his passion and savoir-faire and enabled him to create his own Côte du Rhône wines, including the region's most prestigious appellation, Châteauneuf-du-Pape.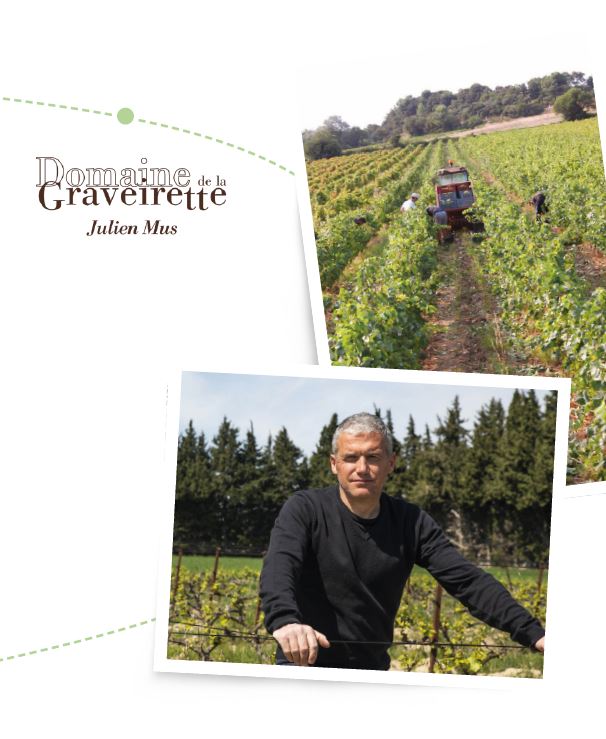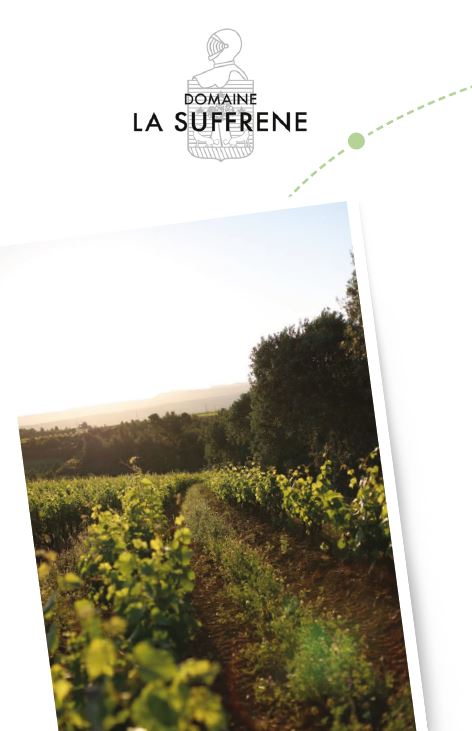 Domaine de la Suffrène
Our road takes us ever more south now, towards Bandol. Here you will visit Domaine la Suffrène for a tasting of their traditional Bandol, as well as a Côtes-de-Provence. It is by combining a traditional and modern approach that this vineyard creates perfectly balanced wines, using agroforestry which associates trees and vines on the same plot.
Domaine Sibille
Now we stop off in the Aude department to the north of Perpignan. Here you will visit Domaine Sibille and taste their Minervois and Pays d'Oc wines. Winegrowers Barbara and Pierre have an unusual profile and will introduce you to their non-polluting and environmentally friendly methods. For them, organic winegrowing is not only about production techniques, it is a genuine philosophy.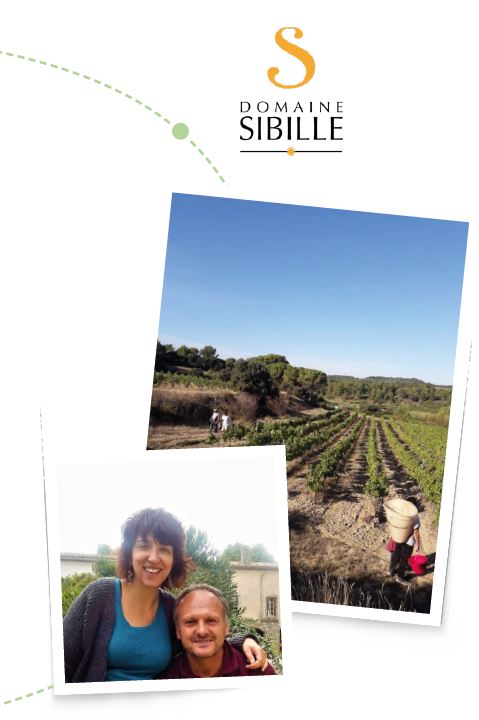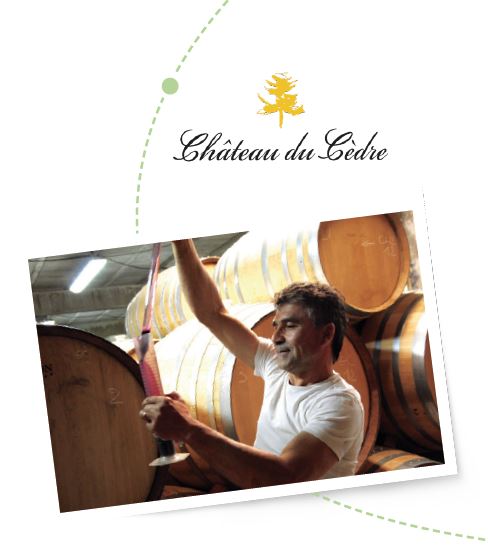 Château du Cèdre 
We stay in the south to visit Château du Cèdre to the north of Montauban. This estate has been in the Verhaeghe family for four generations. The two brothers Pascal and Jean-Marc took over the helm in 1988. They have a passionate approach and since taking over have sought to produce silky wines with great fullness.
Vignoble Brumont
We've reached the penultimate stage! It brings us to South West France, near Pau where you will visit Domaine Brumont with its two châteaux, Château Montus and Château Bouscassé. Come and discover their famous Madiran wines and meet producer Alain Brumont who is an outstanding winegrower and a remarkable figure in the winemaking world.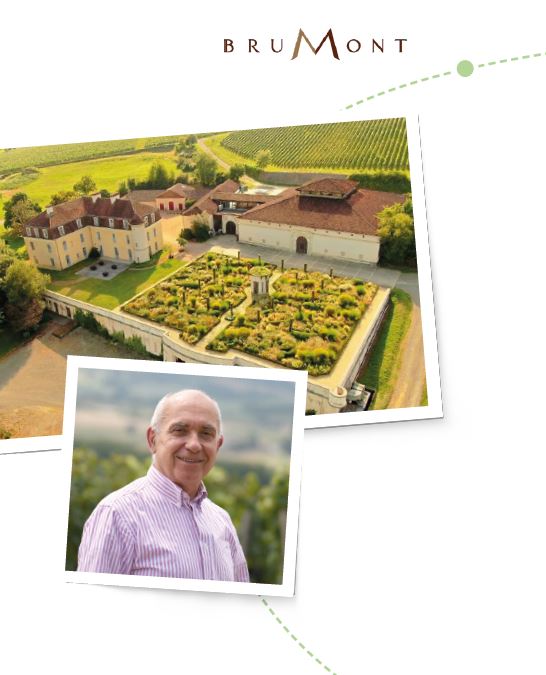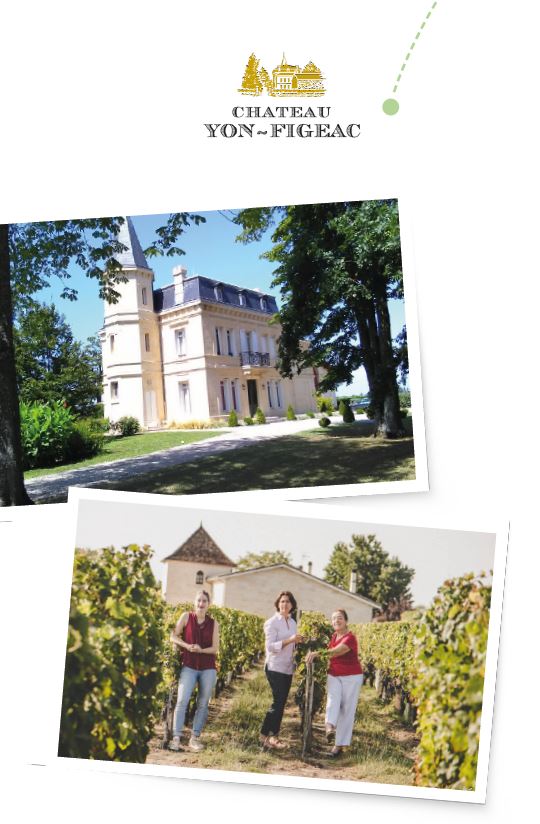 Château Yon Figeac
For the final stage of our trip through France, you'll cross the Landes regional nature park in Gascony, then head north towards Bordeaux for a visit of Château Yon Figeac. While the château's style echoes that of the classic Saint-Emilion, its use of Petit Verdot is quite unique. This variety which is quite unusual in Saint-Emilion gives the wines a beautiful finish and a very nice touch of spice.
You have just read about ten wine estates that you can visit this summer on our wine route. Now we invite you to take part in our competition and try to win a stay, for the stage of your choice, and tastings at one of our partner establishments.
To take part:
First submit an order on our website
Then mention the name of the person with whom you'd like to share your prize under our facebook post.
We'll be announcing the results of the draw on July 31.
Competition reserved for private individuals.
To learn more
Want to learn more about our partner wine producers? Discover their profile, background, wines, skills and devotion. See articles