EquipHotel Paris is the leading international trade show for professionals in the hospitality sector. After five days exhibiting at the show, here, we look back at the highlights of the 2022 edition.
A successful pre-launch for our spirits range
On Monday 7 November, we presented our new range of spirits for the very first time. For this occasion, CEO and co-founder of dVine Thibaut Jarrousse was invited on the French radio station BFM Business to announce the launch of the company's strategic new range to the press.
That same evening, clients, prospective clients and partners were invited to our EquipHotel booth for an exclusive tasting of spirits by dVine. The new range features seven French-made spirits including a whisky, two cognacs and a rum.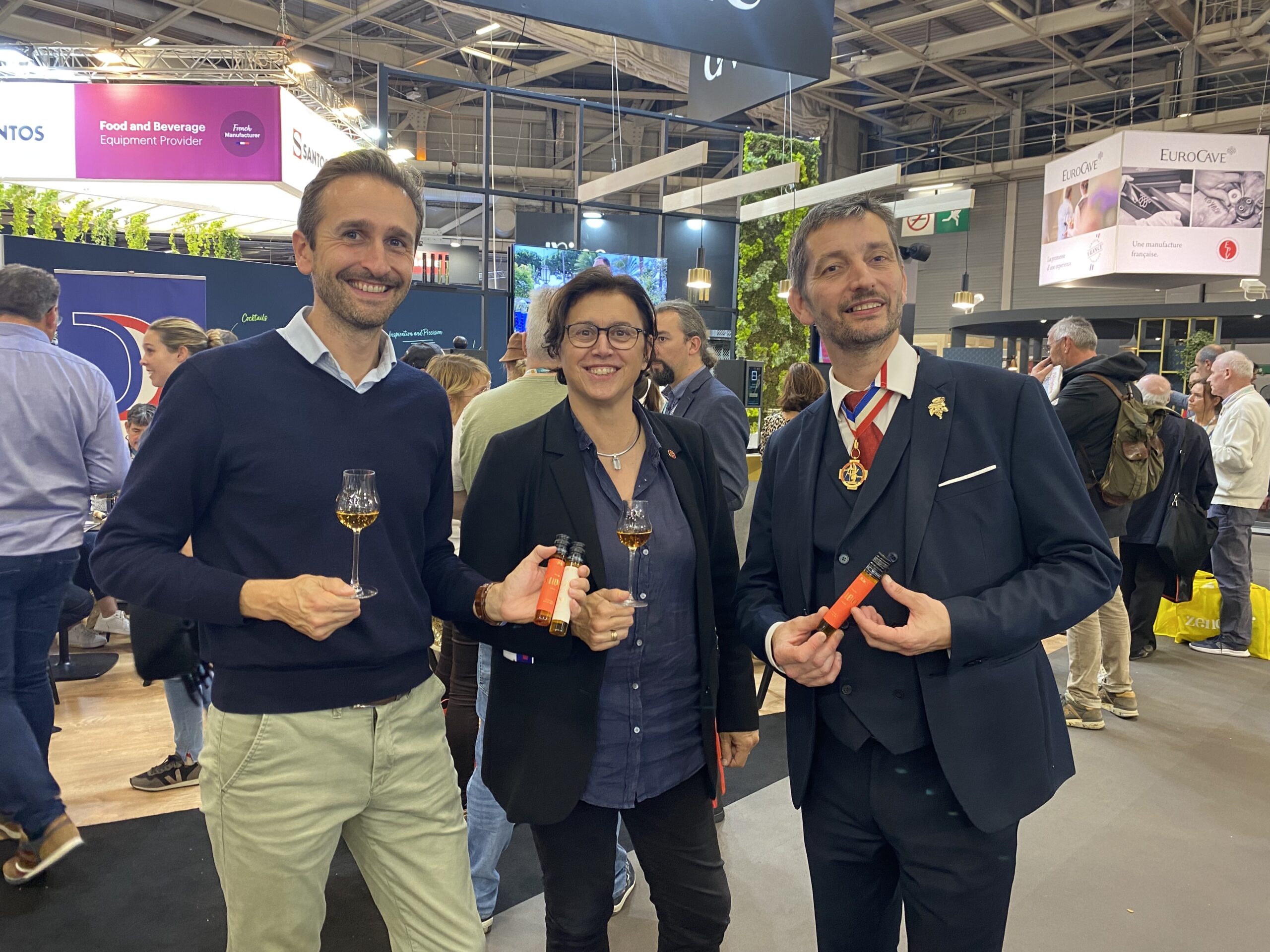 New prizes and strengthened partnerships…
In 2020, dVine was named Best Innovation in the Restaurant category of EquipHotel's Innovation Awards. This year, we were delighted to win two new prizes: the Jury's Favourite prize (Coup de cœur) and the Front Office prize, in the Food Service Equipment Design Awards category, presided over by the EquipHotel's director Béatrice Gravier.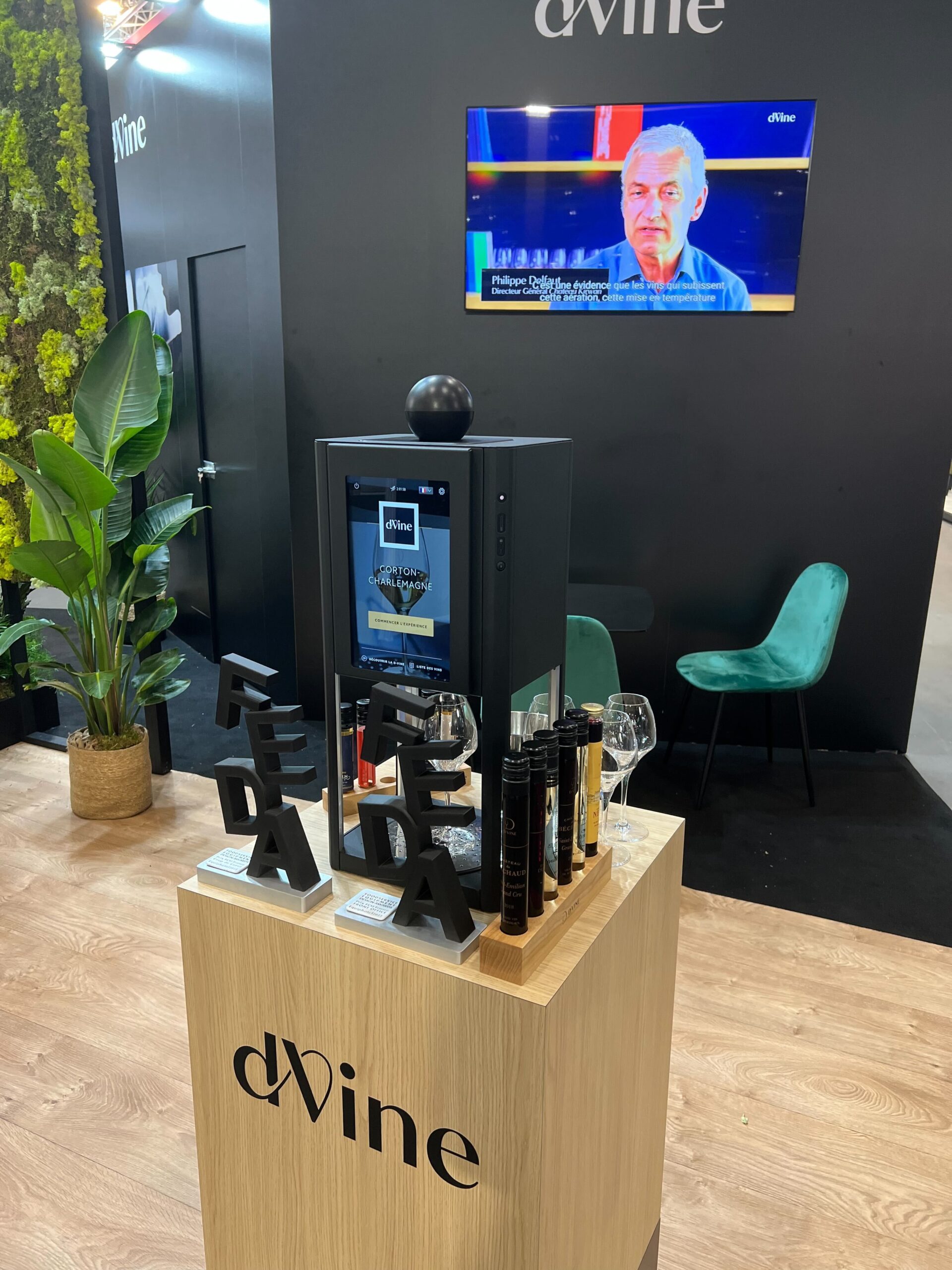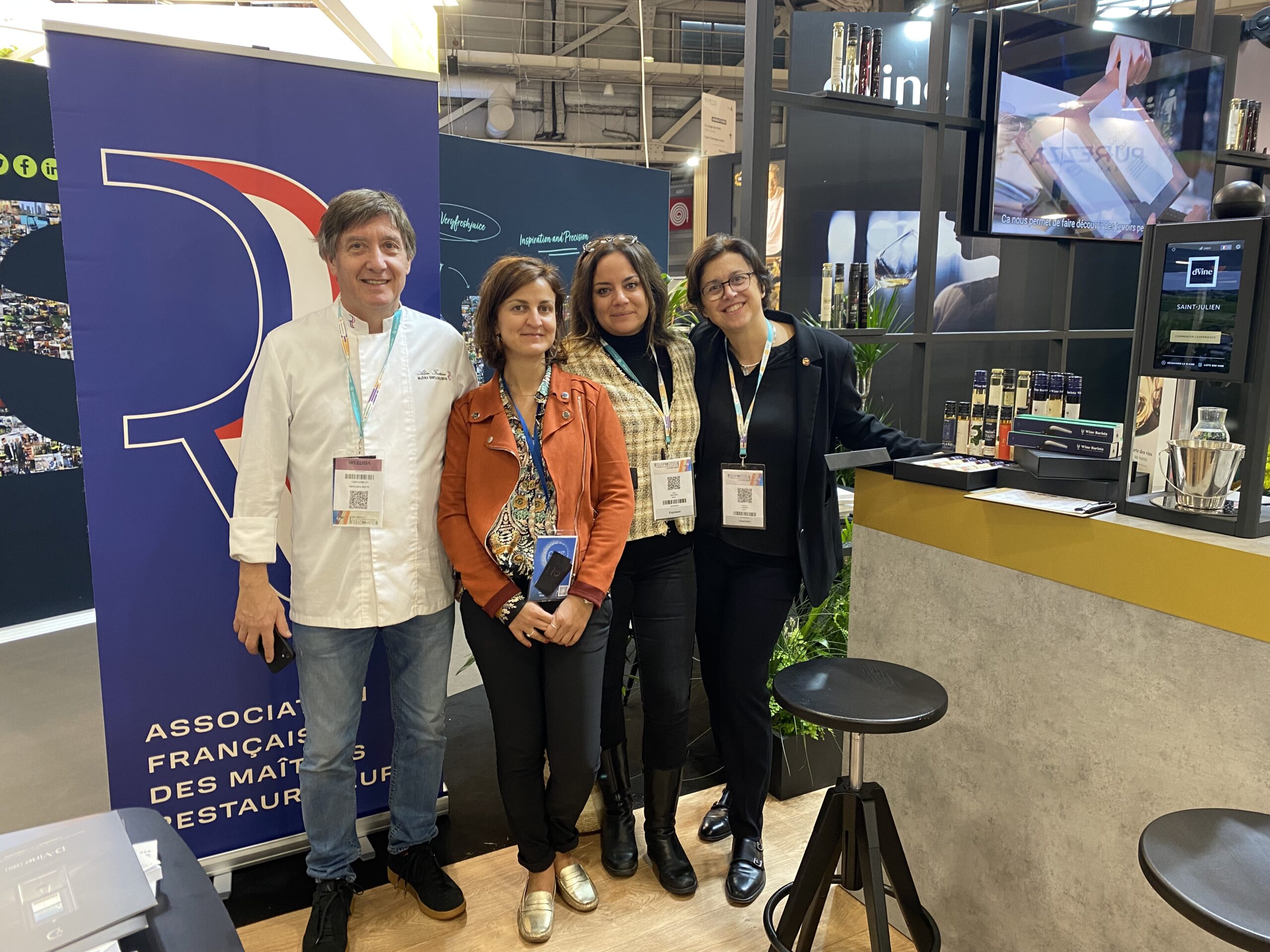 We were also glad to have our partner the Association Française des Maîtres Restaurateurs (French Association of Master Restaurateurs) and its president Alain Fontaine with us at our booth. Our partnership with this association is proof of the strong synergies between dVine and Master Restaurateurs who share our commitment to "The taste of perfection".
… And new contacts made
Our sales team represented the company at the show throughout the five days, welcoming visitors and presenting them the dVine along with our latest developments. The team was very happy to demonstrate the strengths of our dVine Experience offering to the many hotel and restaurant owners that visited us. New clients met at the show will be having their dVine installed in the very near future, with close assistance from our coaches.
In conclusion, EquipHotel 2022 was a very positive edition for dVine with many interesting encounters and exchanges, two awards and soon-to-be customers who are already in love with our product.
Thank you to everyone who came to discover dVine and for the great moments shared while enjoying a glass of wine.
Learn more
If you still haven't tried the dVine PRO, or you would like to learn more about it, read all about its development and advantages in this article: D-Vine launches its PRO version